BlueBay AM: A climate for change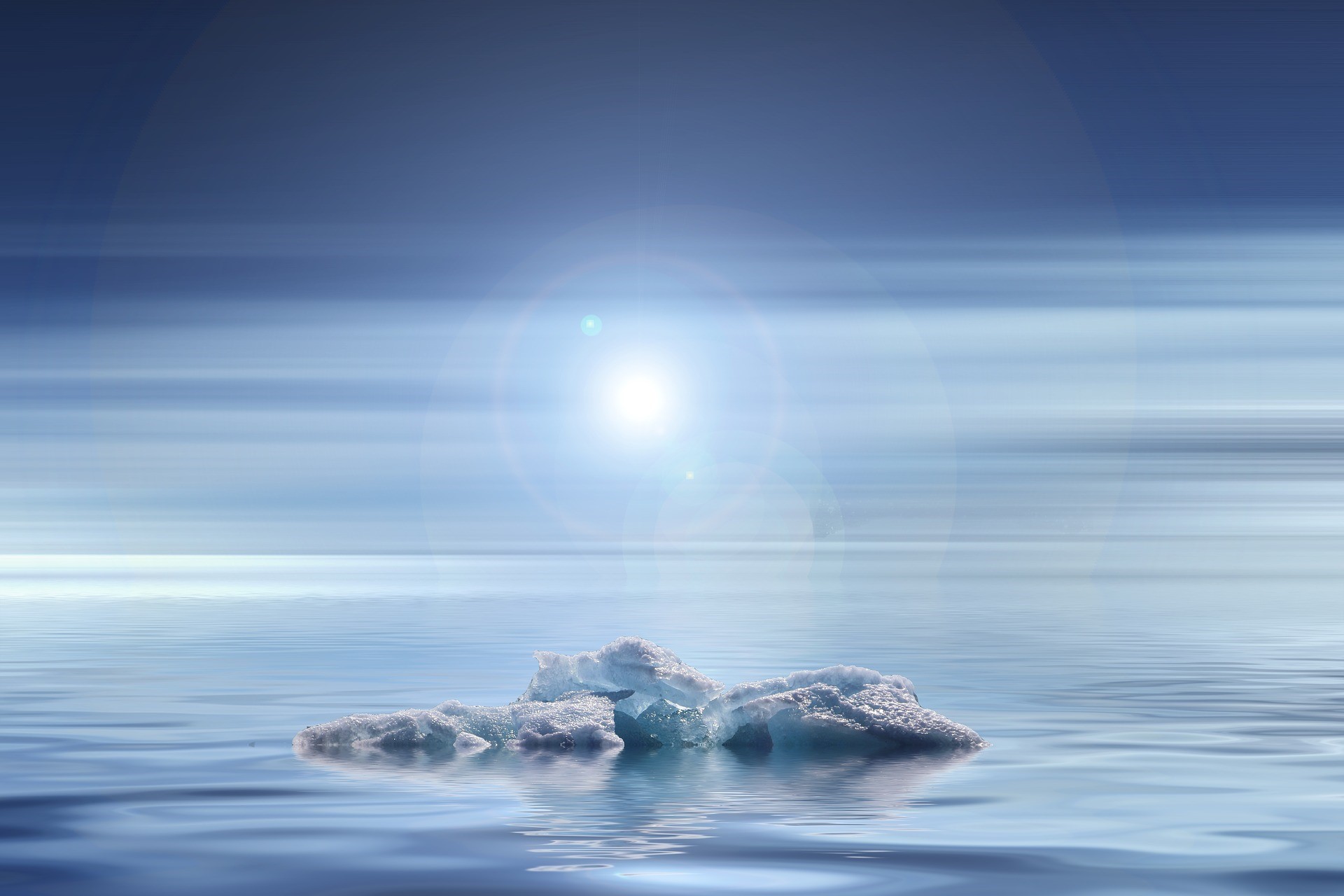 By Mark Dowding, CIO at BlueBay AM
As our children cry out for environmental reform, UK leaders remain firmly focused on Brexit, while Trump retorts with simple mockery.
Weak PMI readings in France and Germany provided the principal focus for investors in the past week with German manufacturing data pointing towards the worst outlook for the sector since 2008/9.
Weak Chinese demand continues to be a factor dragging global growth lower, with a similar pattern seen in other major trading partners such as Korea.
Although domestic demand in Europe remains more robust and the service sector continues to outperform, it seems that downside risks are not abating and, should this lead to unemployment turning higher, then recession worries could intensify further.
Bond yields edged slightly lower in the past week, yet with the policy focus in the eurozone set to turn towards the fiscal side, there seems little impetus to take European government bond yields much lower, with monetary policy seemingly exhausted for the foreseeable future.
Elsewhere in Europe…
The resignation of Sabine Lautenschlager from the ECB Board came as a surprise, though in truth she has been something of a peripheral figure at the ECB, whose background in law meant she carried little weight within the Governing Council, with respect to monetary policy measures.
Having recently been an opponent of further policy easing, this move could be seen as a sign of dissent within the ECB, yet it is equally possible to read it as an admission of failure in recognising the slowing in the German economy.
Either way, this is unlikely to matter much and in a post-Draghi world, we are inclined to believe that monetary policy is set to remain on autopilot under Christine Lagarde.
A Democratic mis-step?
In the US, Pelosi's moves to begin impeachment proceedings on President Trump made the headlines.
On the face of things, this may seem like a big deal, though we would attach a very low probability to these moves proving successful, given the proximity of the next election and the fact that the Senate is controlled by the Republican Party.
Rather, we see these proceedings as politically motivated by the Democrats in the hope that this fundamentally weakens Trump in 2020. However, there is a very real risk that these moves end up backfiring and strengthening support for the President if insufficient evidence is produced to substantiate claims.
In this case, there is a sense that Trump may actually be welcoming these developments and it strikes us that the Democrats could have moved in error here, having been fighting the temptation to act against an individual, of whom they can barely conceal their hatred.
That said, were there to be substance in allegations against Trump, a President Pence would be unlikely to change course on policy. However, such an outcome would probably strengthen the Democrats and Liz Warren, into the vote, which is now 12-months away.
On a related point, we will be interested to see if these developments impact the President's behaviour at all. For example, it is noticeable how Trump has been very measured in his response since the (alleged) Iranian attacks on Saudi oil facilities. This could be due to conspiracy theories that these bombs came from the Saudis themselves, in an effort to control the oil price, though the lack of US military response quite probably portrays a dovish stance in the US Administration and President, who likes to talk tough, but who has very little enthusiasm for engaging in military conflict overseas.
Whatever the case, it will also be interesting, in the post-Bolton Administration, to see whether a dovish approach is also not applied to trade negotiations in China. We are sceptical on this point, but it does seem that we are now close to a ceasefire in trade hostilities, with no further tariffs likely to be applied for fear of impacting the economic outlook and Trump's re-election chances.
No-deal dead
In the UK, we continue to think that a Brexit extension and a general election in early December is the most likely outcome. 'No Deal' at the end of October now looks dead with Johnson being humiliated in having his attempt to prorogue Parliament overturned by the Supreme Court.
A last-minute Brexit deal is possible, though unlikely, given the need for a material number of opposition MPs to support this and we attach a probability of approximately 20% to this outcome.
Possible voting outcomes
Into a general election, we think that the Tories will need to campaign on a 'No Deal' platform in order to limit any support for the Brexit Party. We see Tories losing seats to the SNP in Scotland and Liberals in London and the South and picking up a more modest number of seats from Labour in the Midlands and the North.
Tactical voting could see the Liberals doing particularly well, in our view, with some seats also switching from Labour to Liberals on antipathy towards Corbyn. Our model would put the Conservatives around 20 seats short of a new majority if a vote were held today.
Following an election, we cannot see the Liberals supporting the Tories, due to their attachment to 'remain'. Consequently, we see the Liberals and the SNP supporting a Labour government – either in coalition or via confidence and supply. The price for this will be, in our view, another referendum (both on Brexit and Scottish independence).
In this outcome, we think that the pound may eventually rally but could trade weaker first as investors fret between the prospect of 'no deal' on the one hand and Corbyn on the other hand.
Consequently, we have no position today but could end up turning bullish again at a later point.
What seems a much clearer trade is Gilt yields. We feel that yields would trade substantially higher with a Labour government committed to elevated levels of spending. By contrast, we struggle to see UK 10-year yields at 0.5% rallying by very much should this scenario fail to materialise.
In the UK, we feel any economic weakness now needs to be met by fiscal easing not monetary easing – similar to the narrative heard from Mario Draghi last week. In this context, Gilts could rally a bit on a flight to quality, but we don't see yields staying down for long, with the pound also weak and inflation moving higher. Hence, we have a strong conviction in being short Gilts.
We feel that many investors are under-pricing the possibility of a Labour coalition government in office by the end of this year – as it is not something they would like to believe could occur. In this context, there seem some interesting parallels with respect to the 2016 EU referendum vote. Complacency can create opportunity – if you are prepared to take a contrarian view.
Catalysts dwindle while risks remain
September has been a risk-on month with markets helped by central bank action and an absence of new bad news with respect to trade. This benign backdrop may persist moving into October, but we find ourselves somewhat more cautious as there seem few obvious catalysts to drive markets higher in the run into the end of the year, save for a US / China trade agreement (and this still seems difficult to achieve in our eyes).
By contrast, risks related to global growth, geopolitics and Brexit have not gone away and therefore a slightly more cautious stance is warranted for now – even if it remains the case that 'grab for yield' in European markets can take spreads tighter and curves flatter. We continue to favour Italy and Greece in the periphery and see ongoing value in subordinated bank debt.
More generally, it seems that we live in a time when even our children are crying out for new leadership and Trump is happy to mock in response. The UK is showing that traditional politics is a broken concept, yet it is not clear what will replace the status quo.
Generational splits, as well as those along geographic, income and cultural lines, are becoming starker than ever. As positions become more extreme and voters more cynical, political volatility seems set to continue to increase. In turn, we see this having a direct impact on financial markets.
In the UK for example, it seems that climate change, not Brexit, should be the matter our leaders should be focussed on fixing and one only hopes that this older and sometimes myopic generation of leaders can wake up before it is too late.