DWS: Zo beïnvloeden centrale banken de goudprijs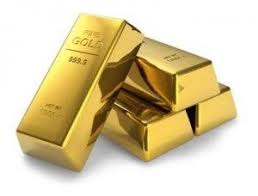 Beleggers kopen goud om zich te beschermen tegen inflatie, zo wordt vaak gedacht. Toch hadden de afgelopen tien jaar vooral de reële yields een invloed op de goudprijs: als de reële yields dalen, neemt de goudprijs doorgaans toe. Dat blijkt uit de 'Grafiek van de Week' van vermogensbeheerder DWS.
Duitse spaarders, opportunistische hedgefondsen of handelaren in futures: er zijn veel spelers actief op de goudmarkt. Maar de grootste vraag naar goud komt waarschijnlijk van een andere oude bekende: de centrale banken. Zij beïnvloeden de goudprijs op verschillende manieren.
Aan de ene kant behoren de centrale banken sinds de financiële crisis tot de grootste kopers van goud. In 2018 kochten ze er 651,5 ton van. Dat is de grootste hoeveelheid sinds 1971, toen de Verenigde Staten de dollar loskoppelden van de goudprijs.
Aan de andere kant heeft het rentebeleid van de grote centrale banken een significant effect op de aantrekkelijkheid van goud. Aangezien goud geen yield of dividend oplevert, houden beleggers de opportuniteitskost in de gaten, namelijk het regelmatige inkomen dat een andere belegging wel had opgeleverd. Gewoonlijk komt daarvoor de yield op Amerikaanse staatsobligaties in aanmerking.
Voor zijn Grafiek van de Week heeft vermogensbeheerder DWS de nominale yields op Amerikaanse vijfjaarobligaties opgesplitst in de reële yield en de inflatieverwachtingen. Daaruit blijkt dat in ieder geval sinds de financiële crisis, de ontwikkeling van de reële yields gecorreleerd is aan die van de goudprijs.
Volgens DWS zullen de centrale banken nog lang de financiële markten beïnvloeden. Uit de Grafiek van de Week blijkt alvast dat het geen toeval was dat de recente goudkoorts samenviel met het groeiende besef van beleggers dat de centrale banken de rentevoeten voorlopig niet zullen verhogen.