JP Morgan: US growth stocks have led the pack in 2020
JP Morgan: US growth stocks have led the pack in 2020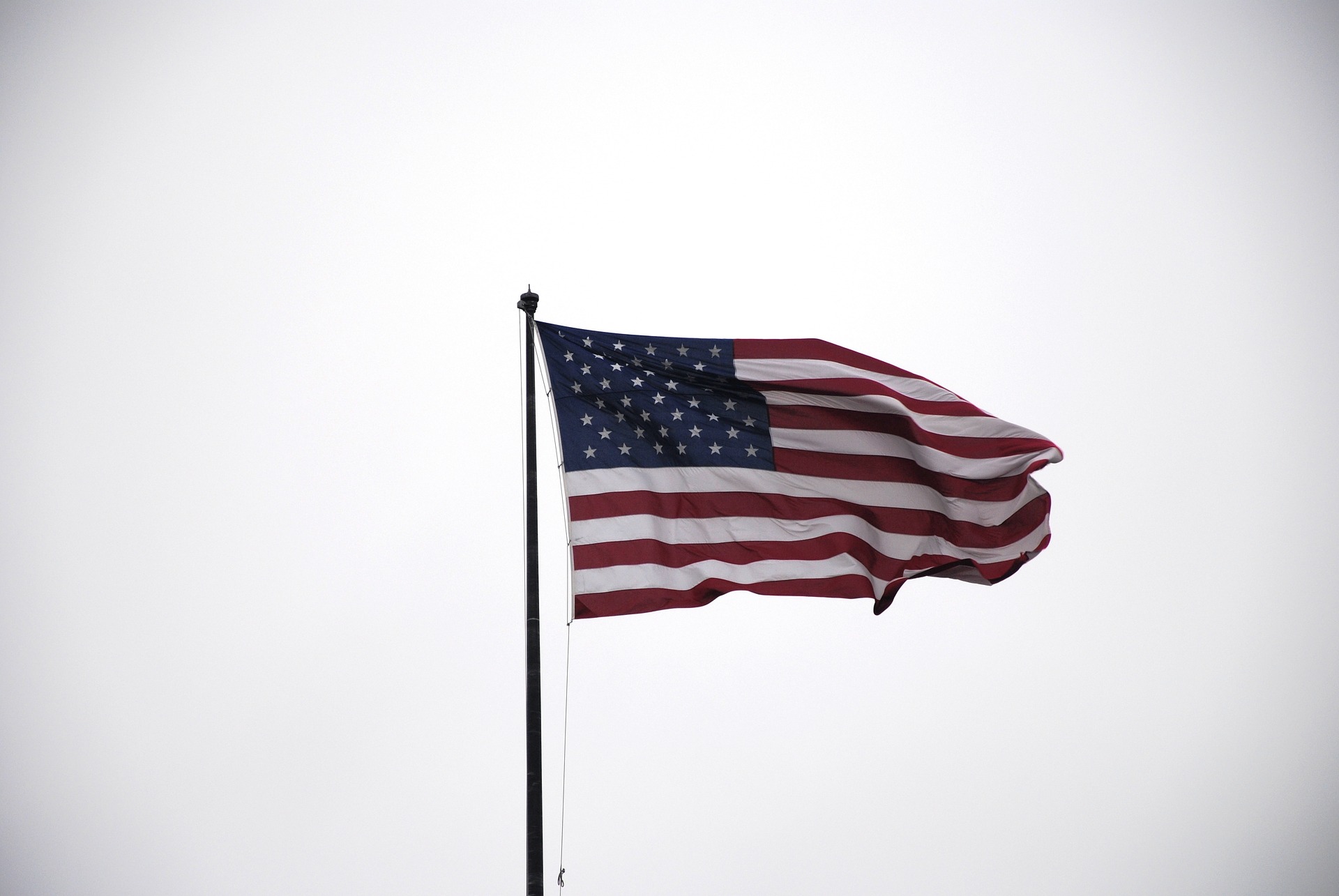 US growth stocks have been the clear out performer year-to-date
US value stocks and other major equity market indices, which contain fewer growth and technology stocks, have seen less strong gains that more closely match the profile of the economic recovery. There are two main reasons for this divergence. Firstly, growth stocks are expected to make a greater proportion of their earnings further in the future, and so are likely to benefit more when those earnings are discounted at lower rates. Secondly, many growth stocks' earnings benefit from the Covid crisis, as they facilitate the more online focused world we are currently living in. But a vaccine could lead to a rotation in relative performance. Given the binary nature of whether or not a successful vaccine will be produced, we think it makes sense to take a balanced approach within portfolios.
Index level, rebased to 100 at the start of 2020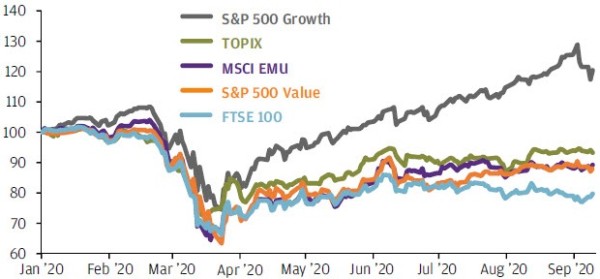 Source: FTSE, MSCI, Refinitiv Datastream, Standard & Poor's, Tokyo Stock Exchange, J.P. Morgan Asset Management. Data as of 9 September 2020.
Share this post!