Monex: Niets lijkt de dollar nog te deren - dollar boekt langste rally van afgelopen drie jaar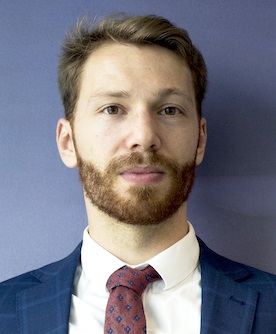 Door Bart Hordijk
Hieronder volgt een commentaar in het Engels van Bart Hordijk, valuta-analist bij Monex Europe, op de langste dollar-rally in drie jaar na acht opeenvolgende dagen van koerswinst voor de greenback.
Whatever gets thrown at the US dollar these days doesn't seem to matter, as the greenback only seems to strengthen regardless of trade wars, government shutdowns and softening survey data. The USD strengthened for the eight consecutive day against a basket of major currencies yesterday, its longest streak since January 2016, despite a recent reversal of factors that gave it strength earlier.
A common narrative is that the US dollar profits from havoc and global uncertainty, as this leads to safe-haven flows into the currency, which for example happened when the US-Sino trade war started to escalate in April last year. Even the government shutdown didn't seem to hamper the currency, as USD actually kept stable during the shutdown and started to trade lower when the shutdown was temporarily ended at the end of January. Even uncertainty stemming from the US itself seemed to hurt other currencies more than the American green pride.
In that respect the recent rally is an anomaly as the recent developments point towards an improved global risk sentiment, with a tentative Congressional agreement to prevent another government shutdown and President Trump displaying his willingness to meet Chinese President Xi to end the trade war.
This can be seen as an indicator that the strength of the dollar should not be underestimated, as it appears to gain ground whatever happens, especially as it comes to trade sentiment. Another interpretation could be that we have arrived at the point where the damage of trade wars to the American economy supersedes the benefit to the greenback from safe haven flows.
The takeaway from this could be that the 2018 dollar rally has further legs to run, as it doesn't only seem to be driven by flights to safety in times of distress, but also by an appeal of the dollar and the strong fundamentals of the US compared with for example the euro. Just like the mythological hydra that gets stronger with every head chopped off, it seems hard to envision at this moment which adversity actually can stop the greenback's rally. And that's something that should really chill dollar bears to the bones.
Chart 1: DXY dollar index showing the recent dollar climb against other majors.