FfB Foundation celebrates 15 new signatories on World Biodiversity Day
FfB Foundation celebrates 15 new signatories on World Biodiversity Day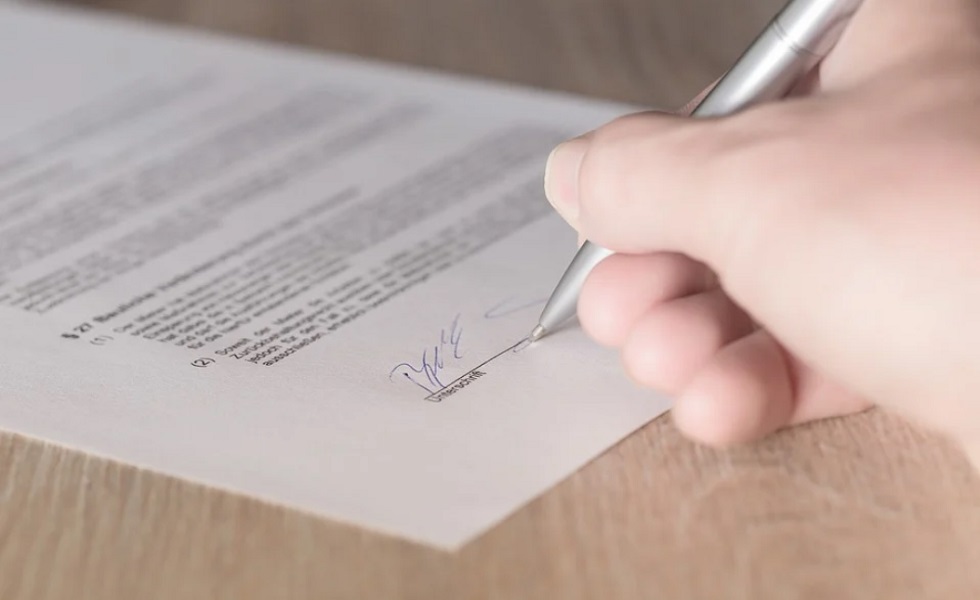 On World Biodiversity Day, Finance for Biodiversity (FfB) Foundation is announcing the rise of financial institutions that signed the FfB Pledge to a total of 140 signatories from 23 countries with combined assets under management of € 19.7 trillion.
Anita de Horde, executive director of the FfB Foundation, comments: 'Biodiversity is still gaining momentum after the adoption of the Kunming-Montréal Agreement last year. By signing the FfB Pledge, financial institutions are working on implementing targets 14 and 15 of the Global Biodiversity Framework. We can see that our organisation is driven by those financial institutions leading the race to reverse nature loss.'
New signatories
The 15 financial institutions having signed the FfB Pledge are Bpifrance, Climate Asset Management, Dasos Capital Oy, Dorr Asset Management, Folium Capital, Folksam, KPA Pension, NatureRe Capital AG, Pension fund ABP, Phoenix Group, Rivage Investment SAS, Sienna Private Credit, Swiss Life Asset Managers France, Team ABC Ventures and VBV-Vorsorgekasse AG.
Among the countries covered by our signatories' headquarters are two new nations, Austria and Ireland.
By signing the FfB Pledge, financial institutions commit to halt and reverse nature loss by 2030 by implementing five steps:
Collaborating and sharing knowledge
Engaging with companies
Assessing impact
Setting targets
Reporting publicly on the above before the year 2025
New members
Seven of the new signatories – Climate Asset Management, Folium Capital, NatureRe Capital AG, Phoenix Group, Rivage Investment SAS, Swiss Life Asset Managers France, and VBV-Vorsorgekasse AG – have, beyond signatory status, applied for membership status at the FfB Foundation. This increased the membership number to 67, as two former signatories, Rathbone Greenbank Investment and Sycomore AM, upgraded their status to members.
World Biodiversity Day
The signatories have announced their commitment on World Biodiversity Day to spread their message of action to safeguard biodiversity. The United Nations has proclaimed 22 May the International Day for Biological Diversity (IDB), or World Biodiversity Day, to increase understanding and awareness of biodiversity issues. This year's theme, From Agreement to Action: Build Back Biodiversity, reflects the need to urgently implement the COP15 achievements.
Biodiversity loss was ranked as the third most severe threat humanity will face in the next 10 years in the World Economic Forum's Global Risks Report 2022.
FfB Foundation
The FfB Foundation is the leading global investor organisation for biodiversity action. Members of the foundation can significantly accelerate biodiversity protection via collaborative action in the working groups covering the themes public policy advocacy, target setting, engagement with companies and impact assessment. An additional working group on positive impact is planned to be launched this year.
Pension Fund ABP
Harmen van Wijnen, chairman of the Executive Board of Pension Fund ABP, says: 'Biodiversity is not just an ESG topic. It is about how economies and societies can be fundamentally sustainable, about preserving what is valuable and essential for the planet and every species on it, and about climate too. We therefore join the Finance for Biodiversity Pledge wholeheartedly.'
Climate Asset Management
Martin Berg, CEO of Climate Asset Management, says: 'At Climate Asset Management, we recognise the critical importance of integrating biodiversity considerations into our investment strategies. We know climate change and biodiversity loss are interconnected issues, and addressing them together is essential for achieving sustainable and resilient outcomes. To champion our commitments to nature, we are pleased to be a signatory to the Finance for Biodiversity Pledge and to join a community of leading organisations working towards best practice for delivering positive outcomes for biodiversity.'
Folium Capital
Alvaro Aguirre, managing partner at Folium Capital, says: 'Real assets in agriculture and forestry are fundamentally connected to biodiversity stewardship, preservation, and promotion. Folium Capital is privileged to be able to have a positive impact on biodiversity across our portfolio of forestry and agriculture assets. We are therefore excited to become a member of the Finance for Biodiversity Foundation.'
Swiss Life Asset Managers France
Frédéric Bôl, CEO of Swiss Life Asset Managers France, says: 'At Swiss Life Asset Managers France, as a long-term investor, we are committed to leaving a sustainable world for future generations. Biodiversity is a valuable resource, and it is our duty to preserve it. We are proud to support the Finance for Biodiversity Pledge to contribute to the transition of our economy.'
Phoenix Group
Mike Eakins, Chief Investment Officer of Phoenix Group, says: 'We recognise that the restoration of nature and ecological integrity are vital prerequisites for long-term economic growth, financial stability and human well-being. By signing the Finance for Biodiversity Pledge, Phoenix Group is committing to driving forward collaboration and helping to develop solutions for an economic and financial transformation; one which is wholly compatible with a thriving natural world.'
Share this post!