Diana Choyleva: COVID-19 poses new risks for China
Diana Choyleva: COVID-19 poses new risks for China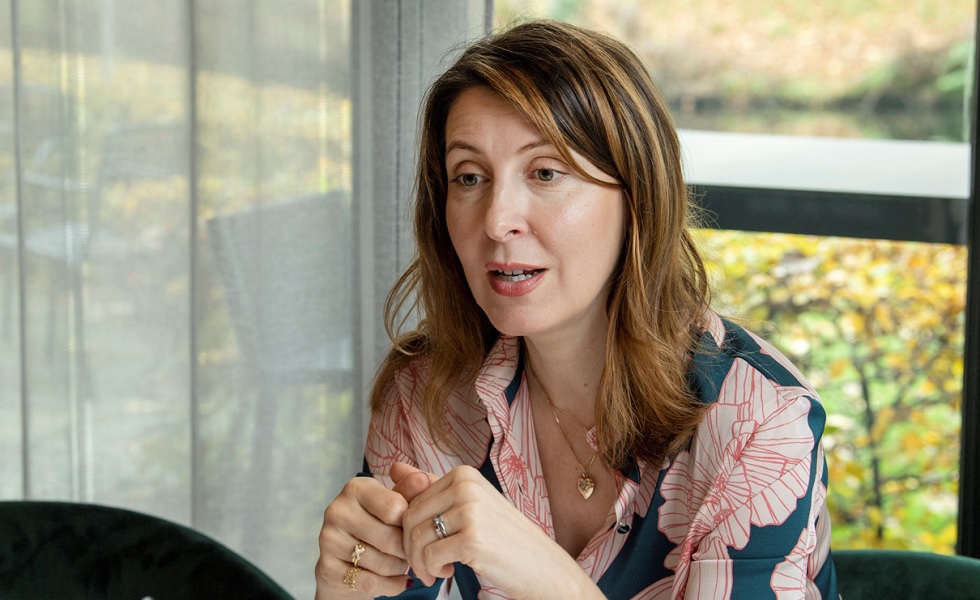 By Diana Choyleva, Chief Economist at Enodo Economics
Xi Jinping should have plenty to celebrate in 2022. Three days after the Year of the Tiger kicked off on 1 February, he presided over the start of the Beijing Winter Olympics, a multi-billion dollar showcase for the Chinese Communist Party. The year should climax with his triumphant emergence, after a crucial Party Congress this coming autumn, as Party chief for a third term.
However, COVID-19 is likely to remain a major risk all year and it is premature to get excited about China's equity markets just yet. Despite some of the toughest controls and protocols worldwide, China ended 2021 with Xian in lockdown. A spike in COVID-19 cases confined 13 million people to their homes, shuttered businesses, sparked complaints about food shortages and led to tragedy.
A top health official apologised in January over the miscarriage of an eight-month-pregnant woman. Footage went viral of a hospital refusing her entry without a COVID-19 test. Yet China's no-holds-barred approach, driven by Xi's 'zero COVID-19' strategy, continues to enjoy widespread support in a nation that also has zero tolerance of public dissent.
In this publication, I'll examine China's COVID-19 policy and how it manages outbreaks. Despite the arrival of the more infectious Omicron variant, authorities in 2022 have so far managed to limit outbreaks during the Chinese New Year travel rush nationwide and keep infections relatively low within the strict 'closed loop management system' for athletes, officials, journalists, and local staff at the Beijing Olympics.
More broadly, our analysis suggests that China's 'zero COVID-19' approach presents serious economic and political challenges to the Party as Xi battles to maintain the stability and security he craves in this crucial year for his rule.
Zero means zero
In late 2019 and early 2020, China was the first country to detect and identify the new virus. Its origins remain masked by political barriers unlikely to be lifted anytime soon. But one thing appears clear: China will be the last country to relax the 'zero COVID-19' strategy also implemented by other Asia-Pacific nations. And its borders look likely to stay largely sealed until 2023.
Zero tolerance has worked for China, at least in the primary responsibility of keeping citizens alive. Strict lockdowns in Wuhan and elsewhere in the early months have kept China's official death toll to just 4,636. That remarkably low figure has barely budged since May 2020. For comparison, Northern Ireland (pop. 1.9m) suffered 4,024 COVID-19-related deaths by the end of 2021.
Can the world trust Chinese government stats on COVID-19 cases and deaths, given its highly dubious track record? Many experts consider them plausible. 'The government does have an incentive to paint a rosy picture of its pandemic efforts, but I think a deliberate cover-up of the cases is unlikely', health analyst Yanzhong Huang told ABC.
Here's one example to show how China tackles the virus. In Yuzhou, central Henan province, just three asymptomatic cases in January were enough to trigger the draconian measures China has deployed whenever outbreaks threaten. The city forbade its 1.1 million residents to leave town or their homes. Some 5,000 quarantine rooms were prepared. Residential communities posted sentries at housing compound gates to catch rule-breakers. Public transport was suspended, and no cars allowed on the road.
What's the magic formula?
Beijing has a formula it calls 'dynamic zero' (or 'dynamic clearing') for curbing outbreaks: strict lockdowns and immediate mass testing. 'There is still no ability to stop single local cases from appearing, but we have the ability and confidence to quickly extinguish the outbreak when a local case is found', explained National Health Commission official Liang Wannian.
Technology plays a major role: Xian suspended its data chief after the system powering the local health code app, a critical tool in enforcing 'zero COVID-19', crashed for a second time. So does the very real fear of being hauled off to quarantine venues. Despite public complaints, Xian officials defended the widespread use of centralised quarantine as an effective measure to cut transmission.
As James Palmer noted for Foreign Policy, lockdowns work well in China because most urban Chinese live in walled compounds of large apartment blocks, with controllable entry and exit points. Rural villages often have a single road out. And even before 2020, the state had implemented surveillance infrastructure for political control.
COVID-19 risks in January & February 2022
The northern port city of Tianjin found China's first cases of Omicron in January yet contained the spread of Omicron in less than two weeks. Officials conducted millions of tests and managed to avoid a citywide stay-home, quarantine, or lockdown order.
China's lunar new year festival posed a major test for local authorities tasked with fighting COVID-19, but also ordered to minimise travel disruptions and encourage consumption. This year's public holiday ran from January 31 to February 6, but many people travel back to their hometowns ahead of the official break, making the 'chunyun' travel season, roughly from January 17 to February 25, the largest annual migration on earth.
Early results look promising as new domestically transmitted infections stayed low, just a few hundred cases. But note that domestic travel remained far below pre-pandemic levels, which hampers economic growth.
The Winter Olympics (February 4-20) continue to pose a risk, despite strict plans to keep foreign athletes and officials away from China's public. Recent Omicron outbreaks in Heilongjiang's Heihe, on the Russian border, and in Baise, a major aluminium-producer on the Vietnam border, remind everyone that vigilance, however draining, must be constant.
Why Xi can't back down on 'zero COVID-19'
The health risks of opening China up to COVID-19 are likely to be higher than in countries that abandoned 'zero COVID-19' policies. That's what health researcher Sean Yuji Sylvia told The Guardian. Strict controls still make sense given high population density, lower herd immunity due to limited exposure and less-effective vaccines, and a weak health system manned by doctors with little clinical experience of treating COVID-19.
Then there's politics. The concerns for social stability are driving China's 'zero-COVID-19' policy. The regime sees COVID-19, SARS, and other epidemics or pandemics as health crises that may turn into social crises.
For Xi Jinping and his Communist Party, political legitimacy is at stake. When COVID-19 first exploded, the pandemic threatened to become a Chernobyl moment for China. Beijing mobilised a massive, highly effective 'people's war' to stamp out the threat. And the Party turned disaster into triumph. The propaganda apparatus has enjoyed highlighting the poor COVID-19 responses mustered by China's Western critics.
With Omicron now a constant threat, trying to climb China's mighty firewall, Xi is backed into a political corner where he must stick to 'zero COVID-19' or risk losing public trust. Beijing can deflect public anger onto local officials, who are regularly disciplined for COVID-19 breaches. But if Omicron is as transmissible as it seems, even China's totalitarian regime may not be able to keep it at bay.
Enodo Economics is an independent macroeconomic/political research, forecasting and training company that focuses on China and its global impact. The firm helps clients by presenting in-depth analysis with clear conclusions to guide investment, business and policy decisions.
Share this post!