BlueBay AM: Is it too early to be talking about cancelling the holidays?
BlueBay AM: Is it too early to be talking about cancelling the holidays?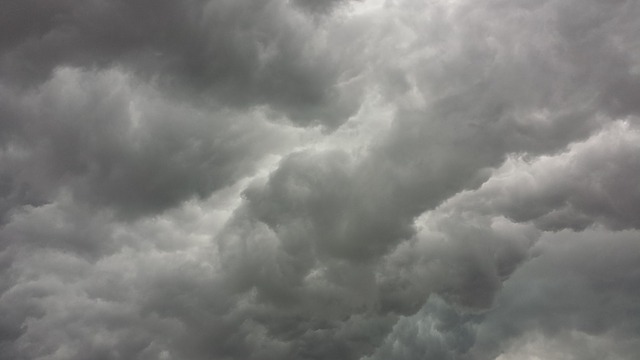 By Mark Dowding, CIO at BlueBay Asset Management
Global yields rallied over the past week, following a bout of profit-taking on short positions in the wake of the recent move up in rates. US CPI for September was broadly in-line with expectations, with the core measure unchanged at +4.0% year-on-year.
However, in the wake of firmer energy prices, we see the risk that inflation measures will turn somewhat higher in Q4 and are unlikely to show much moderation before the spring. Central bank models with respect to inflation expectations are also set to rise the longer that prevailing inflation rates remain in excess of the central-bank target.
With upward pressure on wages also feeding through, we doubt that bond yields will enjoy the recent respite for too long. Strong tax receipts in the wake of a strengthening economy infer that the net supply of US Treasuries is unlikely to rise, even as the Fed commences its taper.
Nevertheless, we believe that we are now less than 12 months from a first rate hike from the FOMC. Additionally, we believe markets remain too complacent with respect to the inflationary trajectory over the medium term and the assumed path for Fed rates as we look towards 2023 and 2024.
UK
Having underperformed over the past several weeks, this week's technical reversal in the Gilt market was especially abrupt. In hindsight, short rates trades in Gilts had become consensual in the wake of newsflow coming out of the UK giving rise to stagflationary fears. As stop losses were triggered, long-dated UK yields rallied by 20bps in less than two days in the absence of any material new news impacting the market.
Having realised gains on short Gilt positions prior to this move, we have ended the week wondering if it is already time to be adding back to this position, just a couple of days later. Our fundamental analysis hasn't shifted at all in the interim and it also seems counter-intuitive for the pound to rally even as short sterling retraces part of its recent move.
Europe
Elsewhere in Europe, yields also moved lower. The economic recovery remains intact, though we have been surprised to observe how money market futures discount a full 25bps in ECB rate hikes through the middle of 2023. The ECB remains far from this point and appears to be suggesting that it will add to asset purchases in order to deliver accommodative conditions once PEPP is wound down.
In this context, we have felt that Bunds should enjoy more support relative to Gilts and Treasuries and maintain a positive position on a relative market basis. Meanwhile, volatility in the EU periphery remains very subdued in the absence of strong catalysts to push spreads from their recent range.
Corporate credit
Corporate credit has traded on a softer note over the past week, mostly taking its cue from equity markets. However, with global yields stabilising in the past week, it feels that spreads could remain within a range-trading environment for some time.
Volatility in corporate credit remains muted. Following strong issuance over the year to-date, it is possible that supply may be a bit softer through the end of the year. This could be a factor that offers technical support for spreads, even as a reduction in QE purchases looms on the horizon.
Emerging markets
Price action in emerging markets continues to be overshadowed by spreading stress in the Chinese property sector. Many names were in free-fall over the past week. As a result, the Asia High Yield Corporate USD index has seen yields rise from below 7% to above 11.5% in less than three months.
Although contagion has been pretty limited, flows remain relatively skittish and prospects for slower Chinese demand also weigh on some countries. This headwind has weighed on sentiment in hard currency and local currency indices alike during the past few weeks.
Meanwhile, Turkish assets and the lira remain under some pressure following Erdogan's decision to remove a number of senior staff at the central bank. With Erdogan dismissing those individuals with more proven credentials in favour of those seen as more compliant with his desire to see lower interest rates, the fact that Mr Tuna was one of the appointees certainly left one wondering if something fishy was going on.
As an energy importer, we see Turkey as particularly vulnerable in the current environment and we have already witnessed how terms of trade can weigh on a country such as India, which also finds itself in a similar position as an adverse move in the terms of trade can weigh on the currency.
FX
Sterling rebounded after coming under pressure the week before. Broadly speaking, price action saw profit taking on recent moves, with currencies returning to recent ranges and euro dollar back above USD1.16. The exception to this rule was the yen, which moved weaker in a shift that took markets by surprise. The yen has traded sideways for a long time, so it had almost dropped from the radar for many risk takers. However, it may seem from here that the path of least resistance will be further weakness.
Looking ahead
Having had a flurry of data at the start of the month, the next couple of weeks look somewhat quieter by contrast. We think that US yields could be in a consolidation range for a short time, before resuming their upward shift with the start of Fed taper now days, rather than weeks, away.
After some talk of stagflation, data over the past week appeared to reaffirm that economic conditions in Europe and the US appear relatively constructive.
We continue to see the UK as far more exposed and with oil prices posting new highs over the past week and gas prices also remaining extremely elevated, Britain does seem more vulnerable to a growth slowdown than other countries right now. Inflation weighs on real income and as supply disruptions compounded by Brexit and Covid show no sign of improving, so the government seems happy to sit back and watch.
With ports backed up, we are already reading stories that Christmas will be cancelled, even though we are only in the middle of October. Sounds like it would be the sort of thing the Grinch would be proud of!
Share this post!