Broker IG: WTI en goud hebben ruimte om verder te stijgen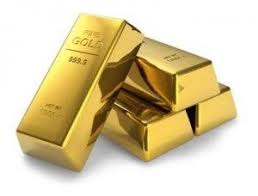 Terwijl de aandelenmarkten de afgelopen weken weer stegen, daalde de koers van goud. Experts van broker IG verwachten dat de koers van het edelmetaal weer kan stijgen, nadat het steun gevonden lijkt te hebben binnen de dalende trendlijn. Of dit steunniveau houdt of niet, het lijkt alsof goud zich in een 'retracement fase' bevindt, waarna vaak een stijging volgt.
Analisten van IG blijven 'bullish' zolang de koers niet onder het steunniveau van USD 1692 handelt.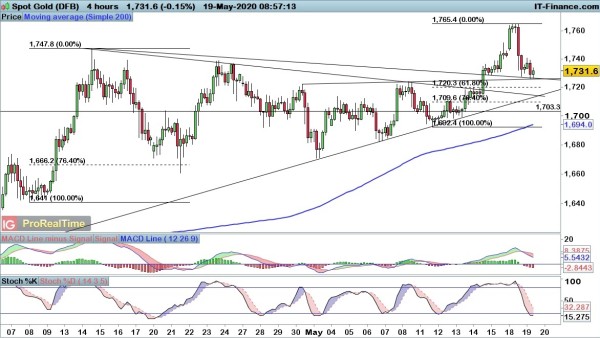 De koers van WTI lijkt te stabiliseren, na de sterke stijging van de afgelopen periode. De juni-expiratie geeft de grondstoffenexperts van IG het vertrouwen dat een volgende grote 'sell-off' uitblijft. De recente doorbraak door het niveau van 3157 zet een nieuwe twee maanden piek. De prijs blijft op dit moment wat hangen rond deze piek. Een doorbraak aan de onderkant, door het niveau van 3110, zou een negatief beeld geven op de korte termijn. Echter, totdat dat gebeurt verwacht IG dat de recente stijgende trend intact blijft en dat de prijs van een vat olie verder stijgt.