WisdomTree: The negative yield revolution favour's gold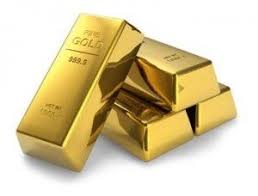 By Aneeka Gupta, Associate Director at WisdomTree
"Nearly a quarter of debt, worth US$15tn, issued by governments and companies around the world today are currently trading with negative yields. We believe this is a consequence of more than a decade of global central bank easing since the great financial crisis in 2008 in an effort to revive the global economy. In reality, global central bank easing has supressed inflation and interest rates.
"Interestingly, since the start of 2016, gold prices (in US$ per ounce) and the market value of global aggregate negative yielding debt have shown a strong positive correlation of 81%. The ongoing trade related deterioration of global macro-economic data is likely to encourage central banks around the world to continue to ease interest rates which is likely to further supress bond yields. Non-yielding assets such as gold in the current negative interest rate environment appear attractive as it lowers the opportunity cost of owing gold. Not only is gold benefiting from the negative interest rate environment but also from rising geopolitical risks such as Saudi-Iran political tensions and ongoing Brexit uncertainty supporting its safe haven status."
This material is prepared by WisdomTree and its affiliates and is not intended to be relied upon as a forecast, research or investment advice, and is not a recommendation, offer or solicitation to buy or sell any securities or to adopt any investment strategy. The opinions expressed are as of the date of production and may change as subsequent conditions vary. The information and opinions contained in this material are derived from proprietary and non-proprietary sources. As such, no warranty of accuracy or reliability is given and no responsibility arising in any other way for errors and omissions (including responsibility to any person by reason of negligence) is accepted by WisdomTree, nor any affiliate, nor any of their officers, employees or agents. Reliance upon information in this material is at the sole discretion of the reader. Past performance is not a reliable indicator of future performance.
Deel dit bericht