Goldman Sachs: ESG Essentials - A look back at 2020 and outlook for 2021 in charts
Goldman Sachs: ESG Essentials - A look back at 2020 and outlook for 2021 in charts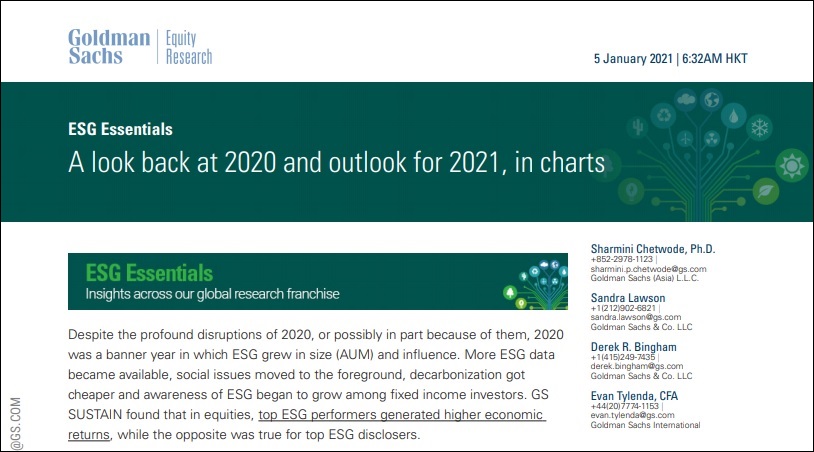 Despite the profound disruptions of 2020, or possibly in part because of them, 2020 was a banner year in which ESG grew in size (AUM) and influence. More ESG data became available, social issues moved to the foreground, decarbonization got cheaper and awareness of ESG began to grow among fixed income investors. GS SUSTAIN found that in equities, top ESG performers generated higher economic returns, while the opposite was true for top ESG disclosers.
Looking to 2021, companies from a range of sectors including the automotive sector, steel, utilities, real estate, mining, airlines, oil and tech hardware will confront an opportunity to build competitive advantage on the back of growth and transition opportunities from stimulus packages, policies and regulations. ESG will also impact commodities - our Commodities team sees a bull market for a range of materials exposed to ESG end markets.
Please click below to read the full report:
Share this post!