Monex Europe: Flash PMIs show the ECB's problem is looking awfully like the Fed's
Monex Europe: Flash PMIs show the ECB's problem is looking awfully like the Fed's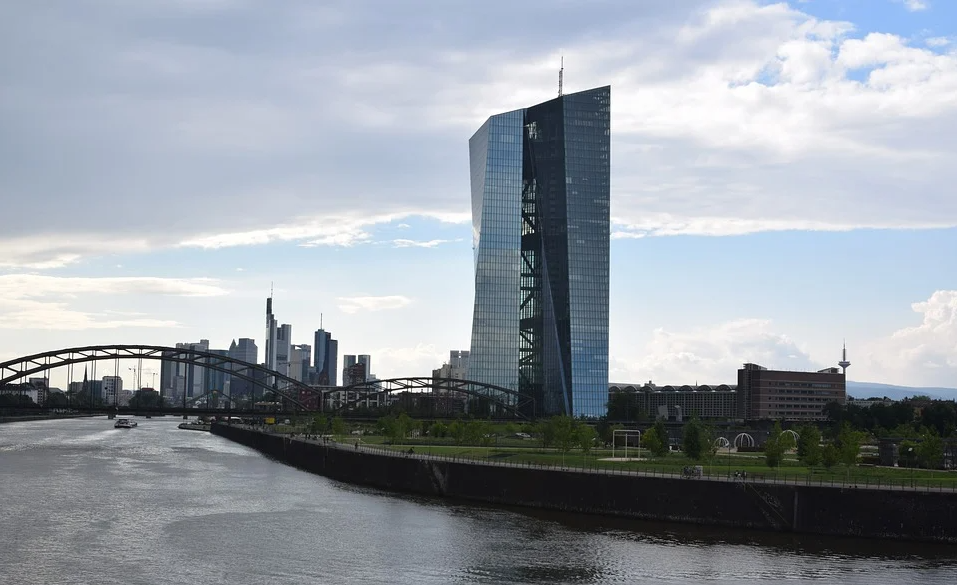 By Simon Harvey, Head of FX Analysis at Monex Europe
Over the past six months, ECB members have largely delineated their battle against inflation from the Fed's, emphasising the need to guard against inflation expectations de-anchoring due to higher supply-side cost pressures, as opposed to raising interest rates in order to weigh on demand-driven inflation.
However, with inflation pressures from the energy market now starting to ease following a warmer than expected winter period, the ECB's problem is starting to look a lot like their US counterpart's. That is, a tight labour market and more solid demand outlook shifting the focus onto the medium-term outlook for core inflation. These concerns have started to appear in intermeeting commentary from ECB members, and rightly so given the indications from today's flash PMI data.
Across both France and Germany, firms continued to increase the prices charged to consumers despite continued disinflation in input prices, while hiring in the services sectors picked up alongside improved business optimism. Although new business orders continued to decline across all sectors of the eurozone's two major economies, the rate of decline in new work fell, suggesting a trough in overall activity occurred in Q4.
Thatching the signals together from the PMI sub-indices, firms, primarily in the services sector, look to be positioning for a vastly improved demand outlook in the coming months, raising prices in order to rebuild profit margins and increasing employment ahead of the pick-up in new business. This is supportive of the idea that the eurozone likely avoided the shallow recession over the winter months like the ECB had anticipated in December's meeting, however, it highlights that the central bank's inflation problem is merely migrating as opposed to self-correcting.
For currency markets, the improved growth outlook has largely been priced in real-time as energy prices continued to track at pre-war levels in January. This explains the limited reaction in EURUSD to today's PMIs. The question FX traders now need to contend with is how robust the eurozone growth outlook proves to be and whether the ECB feels that it needs to raise the terminal rate to weigh sufficiently on economic activity in order to return inflation back to target like the Fed.
Should the ECB's messaging continue to tilt towards a higher terminal rate due to the improved demand backdrop, we expect the single currency to rally above the 1.10 level in a rapid manner, especially as it coincides with a slowdown in the Fed's pace. However, gains in the euro are likely to remain capped as the investment outlook in the eurozone doesn't prove to be substantially better than the US in this scenario. This should restrict broad rotation into eurozone equities.
EURUSD has priced in the improved growth outlook in real-time, resulting in a limited PMI reaction today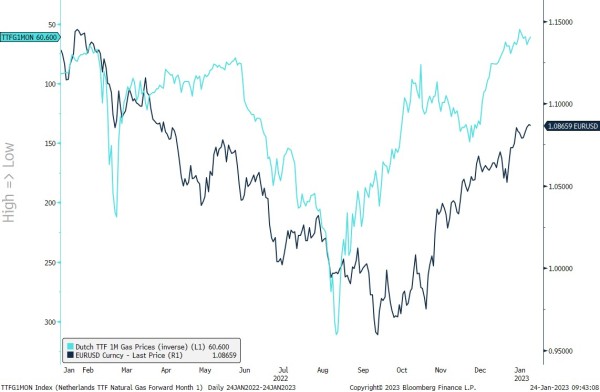 Share this post!