J.P. Morgan: Increasing US Covid-19 hospitalisations have weighed on leisure and hospitality jobs
J.P. Morgan: Increasing US Covid-19 hospitalisations have weighed on leisure and hospitality jobs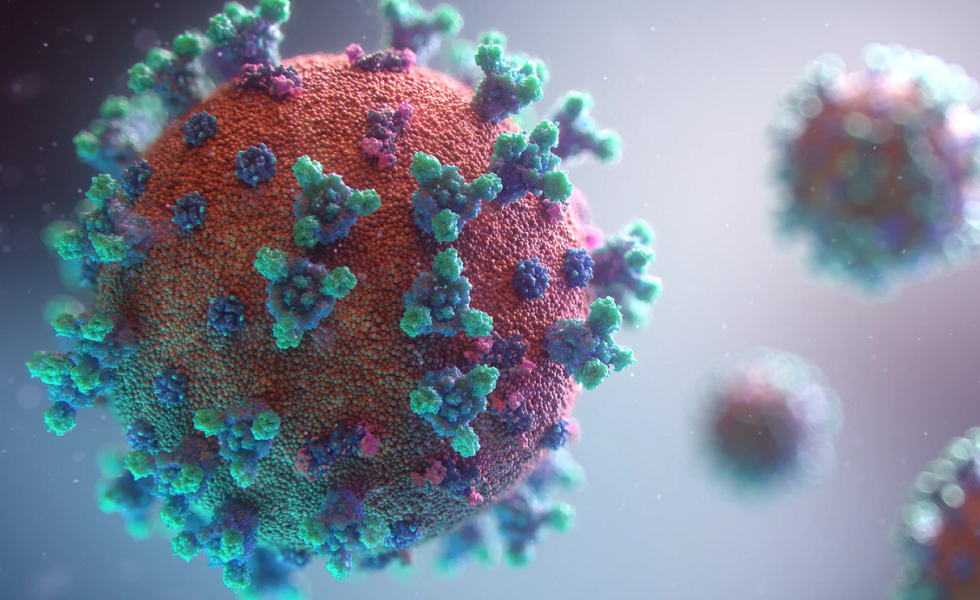 US job creation in the leisure and hospitality sector ground to a halt in August after several months of strong job gains, with the sector adding no jobs over the month.
This fall was a large part of the reason for the significant disappointment in the latest non-farm payroll data, which undershot consensus expectations by 493k jobs. As we saw at the turn of the year, the leisure and hospitality sector is particularly sensitive to worsening Covid-19 hospitalisations.
With current hospitalisations in the US still rising, mainly among those who remain unvaccinated, we may see further weak job creation in the leisure and hospitality and other Covid sensitive sectors over the next couple of months.
We believe the Delta variant is unlikely to derail the labour market recovery, but it does appear to be slowing it down. If Covid continues to delay the recovery in employment, then the Fed may not taper until early next year.
Thousands (LHS), weekly hospitalisations per million people (RHS)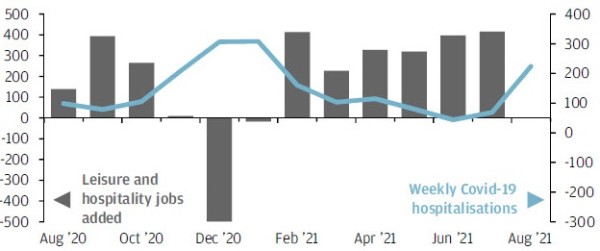 Source: BLS, Our World in Data, Refinitiv Datastream, J.P. Morgan Asset Management. Data as of 10 September 2021
Share this post!