Quintet: The global economy - a shot in the arm
Quintet: The global economy - a shot in the arm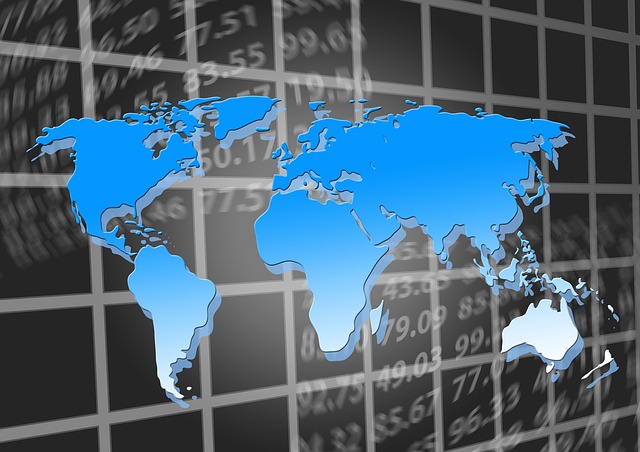 Following the steepest recession in nearly a century, recovery is now in sight
By Daniele Antonucci
The global economy appears increasingly poised for recovery despite the short-term impact of recent measures, especially in Europe, to contain the spread of COVID-19. Following a sharp contraction in 2020, that recovery will nevertheless be geographically uneven and staggered over multiple quarters.
Recent breakthroughs in the development of several coronavirus vaccines are of course the key driver of greater optimism, even if uncertainty still exists about the complex logistics of manufacturing, transporting and delivering the vaccine worldwide.
What we do know, with far greater certainty, is that once the virus outbreak is contained, growth will gradually become more self-sustained, underpinned by ongoing stimulus measures and boosted by pent-up demand.
Two speedbumps have jeopardised the pace of the recovery over the final stretch of this year: the US presidential election, which now appears settled and, of course, COVID-19. Headline risk linked to the election is now diminishing and a fiscal package is likely to come through. The probable course of the pandemic over the coming months, on the other hand, continues to sound the alarm.
Following the summer break, the virus has returned with a vengeance in Europe and the US. The steep rise in confirmed infections and hospitalisations has triggered new containment measures, negatively impacting economic activity.
However, recent reports of vaccine efficacy reinforce our base case of a medical breakthrough at the turn of the year. Following preliminary announcements that the Pfizer/BioNTech, Moderna and AstraZeneca/University of Oxford candidate vaccines have high efficacy rates, one or more approved vaccines by January now looks increasingly on the cards.
Rapid immunisation of high-risk groups is likely to follow, ranging from the elderly and those with serious health issues to healthcare workers. Broader distribution might then start as early as the second quarter of 2021.
The COVID-19 recession may prove sharper and shorter than previous downturns because it is the first-ever recession by decree. When economies do fully reopen, activity should bounce back much more quickly relative to previous recessions that were triggered by policy tightening and/or balance-sheet repair.
As the population builds immunity, and given continued policy easing, expect economic activity to rebound this coming spring. Assets leveraged to accelerating growth, of course, will likely benefit, especially in currently depressed sectors such as travel, accommodation and food services.
Demand for smaller and/or more cyclical businesses is also likely to strengthen, while the discount for lower-quality companies and credit instruments will probably drift lower. As safe-haven flows lose importance, the US dollar should weaken. Government bond yields are likely to rise further, though central banks will probably cap any significant rate rise.
In the meantime, governments in countries hard-hit by the virus will continue to do all they can to replace private-sector income lost to the lockdown disruptions via substantial wage subsidies, unemployment benefits and other fiscal transfers. While this will contribute to even higher debt, governments can afford to spend heavily as central banks will continue to anchor funding costs at rock-bottom.
In sharp contrast to the 2008 crisis, bankruptcies across major economies have not spiked this time around. That is primarily because central banks have kept the liquidity taps wide open and governments have provided large-scale fiscal stimulus.
Unless expectations of an imminently available safe and effective vaccine prove wrong – if, for example, the approval process is extended or efficacy does not meet expectations – bankruptcies should remain below the level witnessed during earlier recessions.
Notably, the pace of bankruptcies in the US is already slowing. At the same time, new business formation is surging. Even if US employment will take time to get back to where it was prior to COVID-19, this may point to the kind of underlying dynamism that will prove a shot in the arm for the global economy in the months to come.
Share this post!