Morningstar: Assets in Sustainable Funds Hit Record High of $1.06 Trillion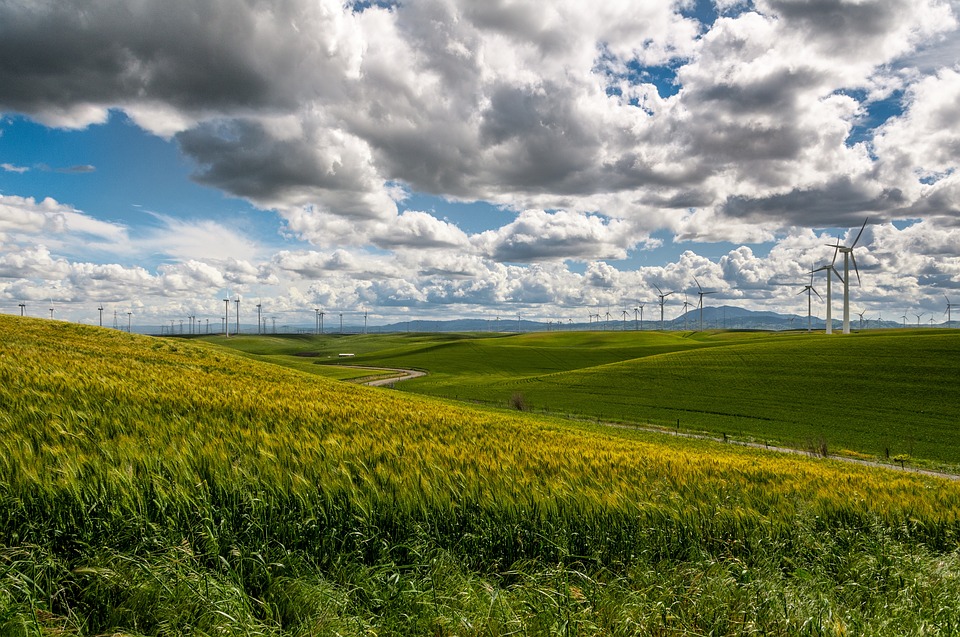 Kindly view the report "Global Sustainable Fund Flows", which examined the fund flows of 3,432 global ESG open-end funds and exchange-traded funds in the second quarter.
The report found that sustainable funds rebounded strongly after the coronavirus pandemic market selloff as global inflows into sustainable funds were up 72% in the second quarter of 2020 to $71.1 billion, while assets in sustainable funds hit a record high of $1.06 trillion, up 23% from the previous quarter. Europe continued to dominate the space, garnering 86% of the global inflows, while the United States took in 14.6%.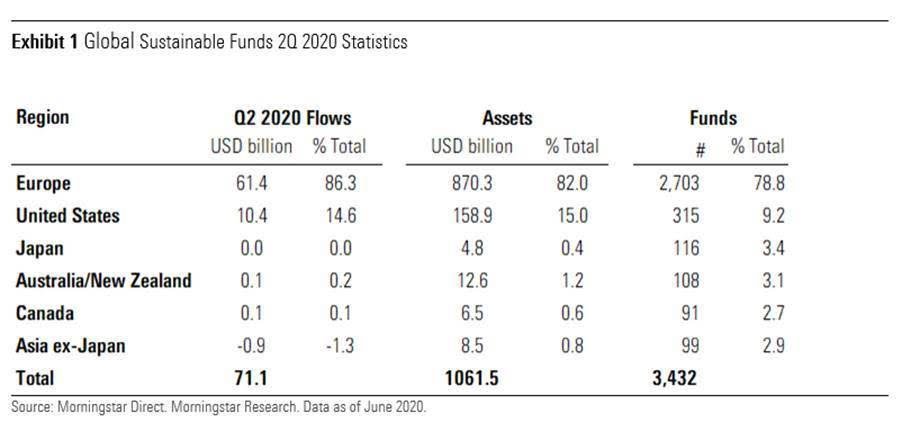 We have also published our standalone "European Sustainable Fund Flows" report for the second quarter, examining 2,703 ESG open-end funds and exchange-traded funds domiciled in Europe. The European report is available here for your easy viewing only.
Key insights for the European market include:
European sustainable funds attracted record inflows of EUR 54.6 billion in the second quarter of 2020, double the inflows registered in the tumultuous first quarter of the year.
Sustainable fund flows accounted for almost a third of overall European fund flows, while sustainable equity funds continued to outpace their traditional equivalents.
Assets recovered from the market disruption caused by the coronavirus pandemic in the first quarter, increasing by 22% to EUR 774 billion at the end of June.
Asset managers continued "greening" their offerings by converting 40 traditional funds into sustainable funds in the second quarter. Thirty of these were also renamed. Repurposed funds now account for 21% of the European sustainable fund universe.
Hortense Bioy, Director of Sustainability Research for EMEA and APAC, comments: "The European universe of sustainable funds is rapidly expanding by all measures: flows, assets, and products. The first half of the year saw a record number of new ESG fund launches. Asset managers also continued adapting their offerings by repurposing existing funds into ESG-focused funds and being awarded ESG labels. Investors have more options to choose from than ever before to build portfolios that meet their financial needs as well as their sustainability preferences. But at the same time, the need for clarity and standards on ESG has never been so pressing. It is encouraging to see that the COVID-19 crisis hasn't stopped the EU regulator from making progress on the green taxonomy and disclosure requirements front."
Share this post!