Monex: Valutamarkten lijken te normaliseren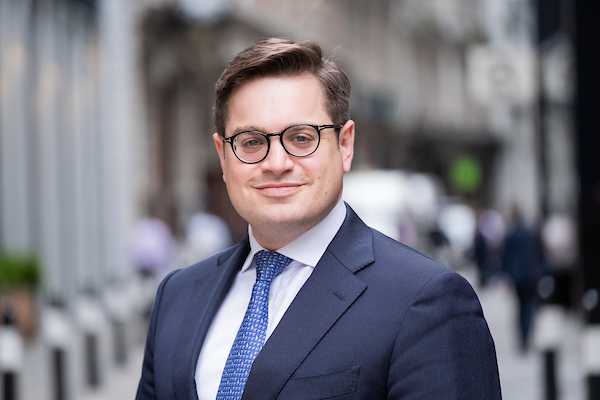 Hieronder volgt een commentaar in het Engels van Ranko Berich, Head of Research bij Monex Europe op de Amerikaanse dollar, euro en het Britse pond.
USD
Markets look as if they are returning to normality today as the greenback trades mixed against its G10 peers, while currency moves against the dollar in the EM space appear to be less dramatic. The big announcement overnight is that the Senate unanimously approved Trump's $2trn spending bill, as Senators move past a dispute over expanded unemployment benefits for low-wage workers. Eyes will be on the House of Representatives now where the Democrats hold the majority before the bill can be signed off by President Trump and put into action. The House is set to vote on the bill on Friday, which will provide $500bn in loans and other assistance to big companies, states and cities, and $350bn in aid to small businesses. Stock buybacks will be banned to any company seeking a loan for the whole of the loan term plus one year after that, while executive bonuses will also have to be capped and the right steps to protect workers put in place. The government seems to be learning from its previous mistakes on this front. The deal includes $17bn for loans deemed critical to national security, ie Boeing, while for airlines there will be $25bn in grants and $25bn in loans to passenger carriers. Individuals are eligible for checks up to $1,200 and married couples could jointly apply for $2,400, while an extra $500 is applicable for every child. The handout system is regressive, allocating less money for those on higher incomes, with the cutoff sitting at an income threshold of $99,000 per individual and $198,000 for married couples. US hospitals will be provided $150bn for equipment and supplies with a further $16bn to replenish the nation's medical stockpiles and $3.5bn to expand production and development of vaccines. Unemployment insurance will be increased by $600 a week for four months, while those who have no income and no social security will also receive payments. The bumper bill also gave a quick win to the Democrats with language blocking any government loans to businesses owned by the Trump family, while businesses also owned by any member of Congress, heads of executive departments and Vice President Pence will also be blocked. Despite much attention to the airline assistance package, JP Morgan said they would likely shun the $25bn in lending offered to them as they have access to other capital - more to come on this at a later date. S&P futures point to a lower open today, sentiment that was also shared in European equity markets this morning, with mounting fears about the spread of the outbreak.
EUR
The euro is benefitting from a softer dollar this morning after the US Senate unanimously approved a massive $2trn stimulus package. European Central Bank policy makers are said to be in favour of launching the Outright Monetary Transactions program that was designed in 2012 after Mario Draghi pledged to do "whatever it takes" to save the euro. This would allow the ECB to buy massive amounts of a nation's sovereign debt, pushing down bond yields. The ECB also released a legal text that said it would not apply self-imposed borrower issuance limits on the 750 billion euro Pandemic Emergency Purchase Programme, a move that was spoken of as a possibility at this month's emergency meeting on the 18th of March. Elsewhere, Finance Minister Olaf Scholz states that Germany is considering targeted stimulus to bring around economic growth once the coronavirus pandemic eases off, and nine eurozone countries called for the issuance of a area-wide sovereign debt instrument, or "coronabond". Joint eurozone debt issuance has been an age-old political problem for the currency area, and predictably Germany did not join France, Italy, Spain and the other nations in calling for the move. So far, there are few signs of stabilisation in the pandemic in Europe, as Germany's daily cases surged by another 4995 and the Spanish death toll joined Italy's in surpassing that seen in Hubei, the source of the original outbreak. German GfK consumer confidence plummeted to 2.7 in April compared to 8.3 in March, while estimations were set at 7.5. In France, business confidence dropped to 95, slightly below the consensus of 97, but manufacturing confidence printed well above consensus at 98 compared to the estimated 93, sharing a similar story to the PMI release on Tuesday: manufacturing firms' overall production may have fallen, but improved export orders allowed for a slight jump in new orders.
GBP
Sterling has been somewhat out of the spotlight for the past 24 hours, as momentous policy developments in the US and Europe have been in focus for markets. The pound is broadly higher against the US dollar compared to yesterday morning, and flat against the euro, having briefly seen a burst of strength around midday yesterday before paring back some of those gains. Speaking to the House of Commons yesterday, senior civil servant Peter Schofield said that almost half a million people had applied for universal credit in the past 9 days. The figures are consistent with other early hints of labour market conditions from the US and Canada, which point towards an unprecedented contraction in the economy, including the labour market.