LCG: Shares bounce after WHO, Amazon back to 1tril, BOE bottled it
LCG: Shares bounce after WHO, Amazon back to 1tril, BOE bottled it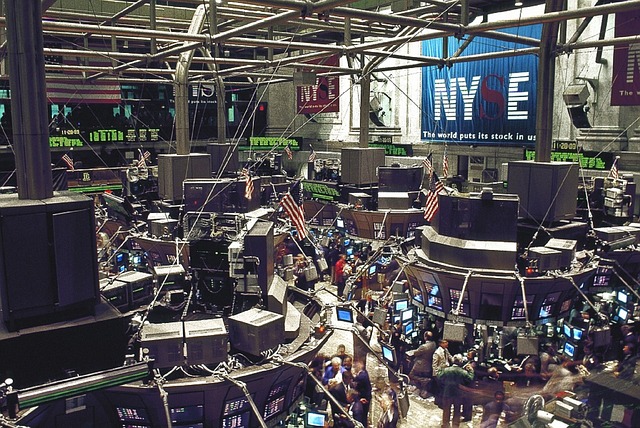 Amazon should be worth over $1 trillion again today.
The WHO recommendation that travel continues is great news for oil.
Brexit day can be a watershed moment for the FTSE.
EQUITIES
The World Health Organisation designating the coronavirus a global public health emergency turned out to be a positive because of the simultaneous recommendation not to restrict travel. It was the barrage of airlines cancelling flights and the resulting slowdown in economic activity that would bring which had really spooked markets.
Blowout earnings from Amazon should see the shares hit new record highs today and the company's big weighting on the Nasdaq could see the index reach new highs too. Wall Street closing near session highs after big declines is a positive sign for European shares today. If a recovery does take hold, we'd expect it to be weaker in Asian markets where the coronavirus is centred.
Amazon confounded the sceptics with a shock 7% rise in earnings to $6.47 per share when expectations were for a heavy drop to $4.05. Amazon Web Services remains the centre of profitability while the core retail business consumes almost all the costs. AWS did see a decline in revenue growth but at 34% investors weren't complaining.
The FTSE 100 has taken a royal beating because of its heavy weighting of oil and mining companies that depend on China for demand growth. The UK index was down -1.36% yesterday. 'Brexit Day' is not a catalyst for buying British shares in of itself. But put together with the overall scenario we think it could be watershed moment. Brexit is officially done, UK markets are at attractive valuations and the recent sell-off gives a lower entry point.
FOREX
After weeks of unreliable boyfriend references, we are kicking ourselves for being taken in again! The Bank of England of course didn't cut interest rates and maintained its guidance towards hiking rates. The guidance was softened, and growth forecasts were lower but that was largely about the disparity between the sluggish hard data and the uptick in business surveys since the election. We are glass-half full on the UK economy and expect the hard data will improve to catchup with the business surveys. That to us means no rate cuts in 2020 saving some wider global disaster.
With the benefit of hindsight, the decision to hold was very straightforward for the Bank of England. Britain is about to leave the European Union and Chancellor Sajid Javid will most likely offer up a high-spending budget next month. So circumstances are changing, and it is better the BOE holds off making a decision until all the information is at hand.
COMMODITIES
Oil bounced back yesterday after taking a drubbing that took prices back to the lows reached in October. The WHO recommendation that travel continues is great news for oil. Brent crude oil bounced back above $59 per barrel yesterday and we are eyeing a move over the key $60 threshold on Friday.
Gold prices failed at $1585 per oz and closed down and near lows of the day. Gold will be the punching bag in any risk-recovery but for its outlook we just need to monitor the extent of the declines.
Opening Calls
FTSE 100 is set to open 40 points higher at 7421
DAX is set to open 67 points higher at 13,224
S&P 500 is set to open 5 points higher at 3288
Share this post!