MSCI: ESG Trends to Watch in 2020
MSCI: ESG Trends to Watch in 2020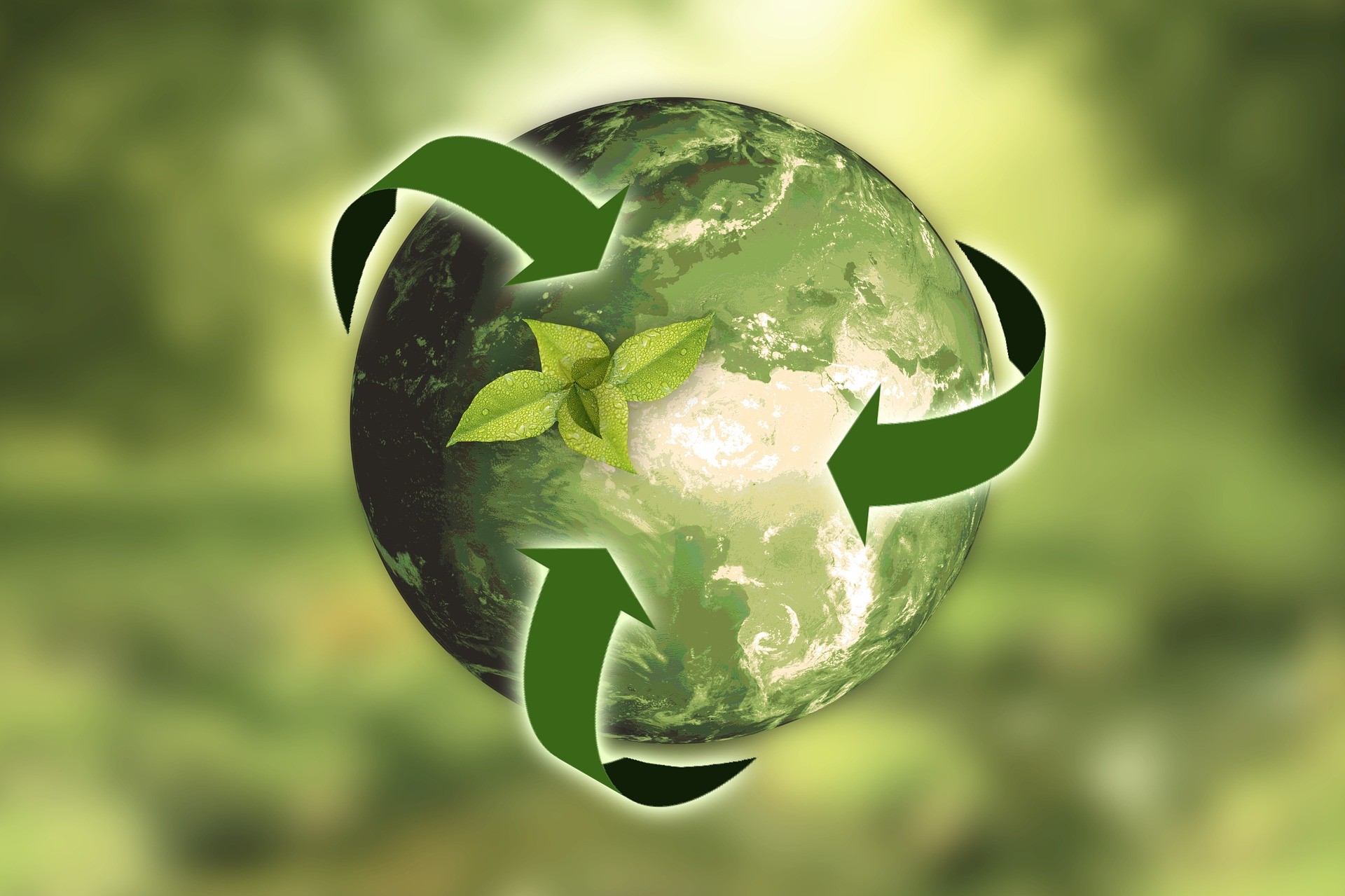 MSCI has published its global 2020 ESG Trends report, identifying five trends to watch. This is authored by Linda-Eling Lee, Global Head of Research for MSCI's ESG Research Group; Meggin Thwing-Eastman, Head of Impact and Screening Research for MSCI ESG Research and Ric Marshall, Executive Director in MSCI's ESG Research team. The key findings are summarized below:
Climate change innovators: spotting the sleeping giants: Investors will turbocharge their use of alternative data to spot the companies plotting to take a lead in propelling us toward a carbon-free economy.
New terms for capital: ready or not, here comes ESG: ESG storms the CFO's office this year, elbowing its way onto the bottom line as financiers get creative with ways to bind ESG criteria to their terms of capital.
Revaluing real estate: investing in the eye of the hurricane: Greening the property portfolio moves from a nice-to-have reputation booster to an imperative in the face of a looming "brown discount" if real estate investors don't kickstart their journey to zero carbon.
The new human capital paradox: juggling layoffs and shortages: More companies will have to become human capital multi-taskers, laying off some workers while simultaneously recruiting scarce new kinds of talent that may seem alien to management.
Keeping score on stakeholder capitalism: looking for accountability in all the new places: Stakeholders without proxy cards will evolve their activism, joining forces with willing shareholders, and using increasingly sophisticated means to size up whether companies really "walk the talk" when it comes to stakeholder commitments.
MSCI 2020 ESG Trends
CLIMATE CHANGE INNOVATORS: SPOT THE SLEEPING GIANTS
Innovative technology will be essential to solving the climate crisis. Many expect climate saviours, with these solutions, to come in the form of start-ups. But MSCI's research reveals big, established players may be biding their time and quietly assembling an arsenal of climate solutions.
Investors may be overlooking opportunities: in 2020 investors will ramp up their search for companies with solutions to halt carbon emissions. Yet investors may be overlooking key opportunities. Existing channels for investors identifying opportunities – such as through venture-capital funds – risk ignoring the potential in crowded R&D pipelines of large companies. Investors may need to consult a broader pool of data.
Patent data implies established players may find more climate solutions than start-ups: MSCI analysed the database of registered technology patents from the European Patent Office to understand whether more established companies or start-ups are producing the most climate solving solutions. The analysis of low-carbon patents filed between 2013 and 2017 reveals the companies that filed for the largest number of overall patents also filed for the most low-carbon patents during this period. This positive correlation implies companies with the most resources and large R&D budgets could become the most capable of introducing efficient low-carbon solutions.
NEW TERMS FOR CAPITAL: READY OR NOT, HERE COMES ESG
2020 may be the year ESG becomes an inescapable part of the financing conversation. For the average company, ESG has mostly been relegated to the corporate social responsibility office. Yet research reveals two considerations for CFOs who are not yet engaging in ESG conversations.
Companies with better managed ESG risks tended to enjoy a lower cost of capital: this is an indication the market views them to be less risky. At the same time, MSCI finds a set of developed market companies with stronger ESG quality tended to be less volatile and more resilient compared with peers. Among companies in the MSCI World Index, those with the highest ESG Ratings experienced three times fewer incidents or dramatically sharp falls in share price than companies with the lowest ESG ratings (between Jan 2007 – May 2017).
Loan terms are increasingly linked to ESG performance: companies and bankers are now putting this link to the test, by tying loan terms to ESG performance. These ESG-linked loans totalled USD 71.3 billion from the first of the year through to the end of the third quarter for 2019 – double the volume raised in the same period in 2018. These loans reveal there is a direct payoff for companies to better manage their ESG risks or meet stated sustainability commitments.
RE-VALUING REAL ESTATE: INVESTING IN THE EYE OF THE HURRICANE
In 2020 MSCI expects to see greening a property portfolio become more than a 'nice-to-have' reputation booster. It will become an imperative. Real estate investors face both physical risks from weather events and policy risks, for example from a potential 'brown discount', if they don't kickstart their journey to carbon-zero. Real estate investors should consider the following in 2020.
Think globally, regulate locally: commitments like the Paris Agreement dominate conversations. Yet local level targets may matter most for real estate investors. For example, 19 cities globally have committed to achieve net-zero carbon emissions in new buildings by 2030 and for all existing buildings by 2050. Investors may be reassured by the withdrawal of the US from the Paris agreement, but four of the 19 cities that committed to meet net-zero carbon targets for their buildings are US cities.
Growing climate change risks: MSCI finds 68% of the total capital value of US properties in the MSCI Global Annual Property Index was exposed to at least one of the following climate hazards: hurricanes, water stress, wildfire.
Green premium turns to brown discount: Green buildings have been increasingly incentivised in recent years. As the market continues to mature in 2020, green buildings may become the new normal, compressing the market into one where a 'brown discount' is put onto buildings struggling to meet new energy standards.
THE NEW HUMAN CAPITAL PARADOX: JUGGLING LAYOFFS AGAINST SHORTAGES
In 2020 more companies will have to become human capital multi-taskers. Companies will need to let some workers go, whilst recruiting new, scarce kinds of talent. Two themes will dominate 2020.
Human resources are dealing with shortages and gluts at the same time: the automobiles industry in particular is struggling with this. Despite letting people go, there are reports of talent shortages around the globe as automakers struggle to meet new demands. Among the 65 MSCI ESG industries, there were 33 in which at least 5% of companies had undergone major layoffs in the previous three years. Of these, 25 were found among the top half of all industries by average talent requirements.
The race to find talent is drawing in companies beyond the usual suspects: not only companies in tech, healthcare and finance are racing to find talent. Energy companies, utilities, steelmakers and restaurants face the same challenge.
KEEPING SCORE ON STAKEHOLDER CAPITALISM: LOOKING FOR ACCOUNTABILITY IN NEW PLACES
In 2020 stakeholders will evolve their activism, joining forces with willing shareholders to ensure companies are really 'walking the talk' when it comes to their stakeholder commitments. In August 2019, signatories of the World Economic Forum and Business Roundtable statements ('purpose pledgers') acknowledged the importance of all stakeholders, not just shareholders alone.
Purpose pledgers are not automatically set apart from peers: MSCI research of 'purpose pledgers' compared with MSCI World Index peers, reveals that their explicitly stated intention to be purpose-driven sets the 'pledgers' apart more than their actual track record.
In time, not only shareholders will hold companies to account: within stakeholder groups, customers and employees are having a growing influence in holding companies to account. Suppliers and communities tend to have the least influence in holding companies to account, unless shareholders have stepped in to lay claim to the interests of suppliers and communities.
Share this post!