LCG: Gold above $1600, Iran missile strikes, Samsung, US ADP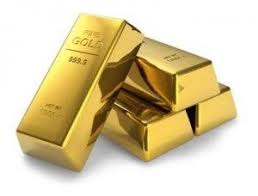 European markets have opened lower on Wednesday, following a volatile session in Asia with LCG pricing pointing to a weaker open on Wall Street.
INDICES: Iran strikes US target
Markets were whipsawed overnight when Iran launched around a dozen ballistic missiles at an army base in Iraq housing US forces. Asian shares and US futures initially tanked on news of the attack but pared losses after Tweets from the US President and Iranian Foreign Minister soothed concerns of further escalation. President Trump tweeted that "all is well" while the Iranian foreign minister said the country's military action had concluded.
If Iran has concluded its response to the killing of their General and the US decides no response to the attack on its base is needed because there have been no casualties, then we could be near the end of this episode in Middle Eastern geopolitics. Our initial conclusion is that the risk of an imminent regional war has diminished after these attacks. Once the situation has de-escalated, markets can look the other way.
We think Iran has responded to the killing of its top general to save face without laying down the gauntlet to the US. Iranian officials have called it one of the "weakest" possible responses. The question now is whether the US wants to take this further. We should think the US President is trying to send a message to Iran rather than start a war. Tensions remain high and an official statement from President Trump Wednesday morning in the US will likely determine the short-term direction for markets.
EQUITIES: Samsung hints at end to chip downturn
Samsung Electronics released guidance on Wednesday that operating profits in the last quarter tanked by more than a third, still better than consensus forecasts. It sets the stage for what is likely to be the biggest fall in annual profits in a decade when Samsung posts full year earnings at the end of the month. That the profit slump wasn't even worse is a ray of sunshine in an otherwise cloudy sky for Samsung. It offers some hope that a nascent chip recovery is getting more entrenched.
Samsung, like other tech firms tied to smartphones is pinning its hopes on 5G generating a new wave of demand for its memory chips and handsets in 2020. The stellar 48% rise in Samsung shares last year (not to mention the 80% surge in Apple shares) is testament to the view on the street that 5G kickstarts a new wave of demand for semiconductors. Given the rise in share prices, we think bets against the 5G-induced chip recovery is a non-consensus call with good risk:reward in 2020.
FOREX: Yen haven bid, US ADP
The news of Iran's missile strike and then subsequent official statements from the US and Iran caused whipsaw moves in the Japanese yen, the go-to haven asset in the currency markets. USDJPY slumped to 107.7 before recovering to 108.4 two hours later. Assuming some calm returns to the Middle East, the question then becomes – was this an opportunity to buy USDJPY at more attractive levels, or the beginning of new downtrend. We are assuming more USDJPY weakness is to follow while below 109.
US ADP figures will be the data highlight of the day, marking the usual pre-amble before official payrolls figures on Friday. Expectations are that 160k private US jobs were created in the US in December, up from 67k in November. Given the huge disparity between the weak ADP numbers last month and the blowout NFP, some kind of return to the mean makes sense in this months ADP.
COMMODITIES: Gold hits $1600 per oz
Intraday volatility has picked up dramatically in gold and oil markets thanks to rising geopolitical tensions in the Middle East. The flight to safety by investors has seen gold rise above $1600 per oz for the first time since 2013. If tensions do die down between the US and Iran, as we expect they should, then inevitably gold will give back some of its recent gains. For 2020, we think the outlook has brightened for gold despite the solid gains already made in recent weeks. This latest flare up in the Middle East is a reminder that having a haven asset in your portfolio after the longest US economic recovery on record and a 10-year rise in stock markets is just common sense.
Brent crude oil made its second big surge over $70 per barrel this week but again failed to sustain the gains. Iraqi and other regional oil facilities were touted as one of the possible targets in any retaliatory Iranian attack, so there is some relief that this direct impact on oil supply was averted.
Opening calls
Dow Jones to open 107 points lower at 28,476
S&P 500 to open 6 points lower at 3231
Share this post!