London Capital Group: Dollar Rallies, Equities Fall Post Fed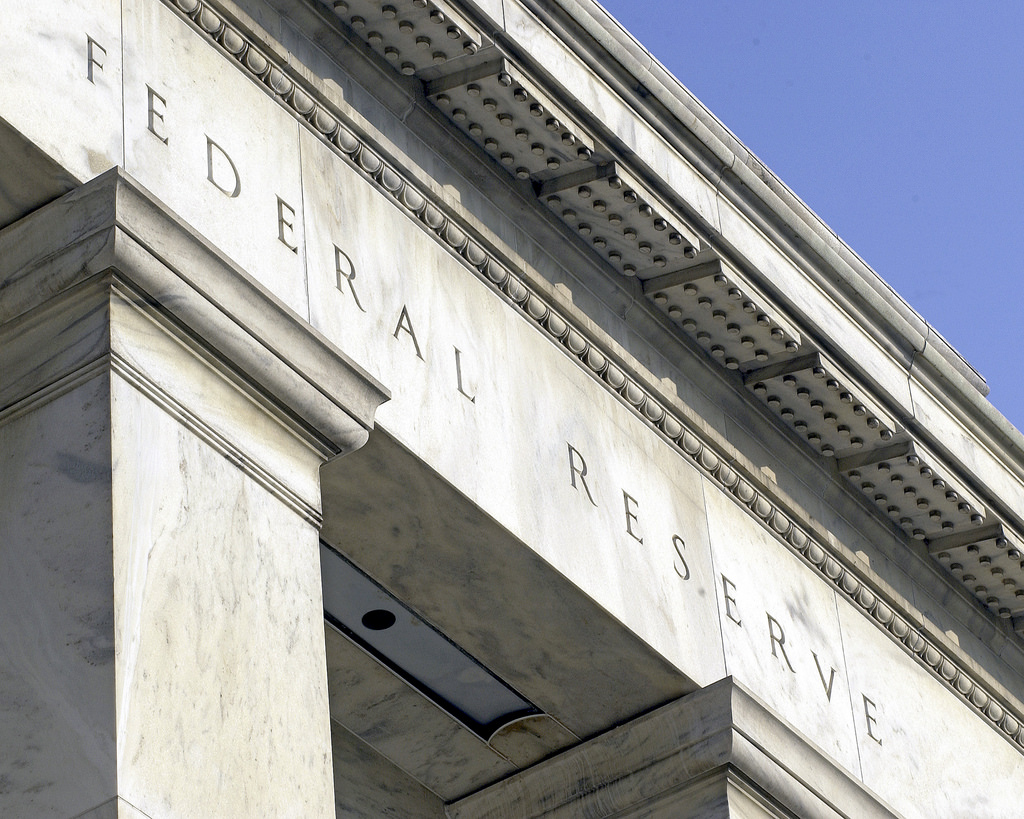 As expected, the Fed kept rates on hold. However, Wall Street tumbled overnight, and the dollar moved higher after the Fed dampened hopes of a rate cut later this year. The Dow tumbled 150 points, the S&P snapped a three-day winning streak and the dollar closed the session higher versus a basket of currencies as Jerome Powell suggested that recent softer inflation could be due to transitory factors and stuck to a neutral stance.
Basically, the market had gotten ahead of itself, pricing in a 65% chance of a rate cut. The Fed poured cold water on such expectations, forcing the market to reassess the likelihood of the Fed loosening monetary policy. Even as Jerome Powell was talking, market expectations of a cut declined, with a 50% probability of a cut now being priced in. This boosted the dollar. Stocks were less impressed as the prospect of tighter conditions saw investors pull out of equities.
US – Sino trade deal in sight?
Asian markets were mixed overnight as investors digested the Fed's rejection of a rate cut by the end of the year. Trading was also subdued owing to public holidays in Japan and China. Stocks picked up on news that a US – China trade agreement could be announced as soon as next Friday. This comes as officials from both sides wrapped up the latest round of trade talks. Chinese Vice Premier Liu He will travel to Washington for more talks next week.
Trade news helped lift Asian markets to session highs, however any follow through in Europe has been limited. This is by no means the first time that hopes have been raised regarding a US – Sino trade deal. The reaction has been one of cautious optimism.
The dollar shot up on the Fed, the yen has continued to weaken on the improving geopolitical picture. USD/JPY rallied to a high of 111.67, after dropping to 111.05 pre-Fed.
Pound picks up on Brexit optimism & ahead of BoE
The pound is edging higher in early trade after being pulled from a $1.31 peak in the previous session. Progress in cross party Brexit talks and hopes of Theresa May compromising with Labour over a post Brexit customs union is keeping the pound buoyant. Attention is turning towards the BoE policy announcement later today. The central bank is not expected to hike rates. The extension of Article 50 to October will enable the central bank adopt a broader view on the economy. However, lingering Brexit uncertainties are expected to keep their hands tied on policy. We are expecting the BoE to remain sat on the fence.
Oil extends slide
After slipping 0.67% in the previous session, crude oil was sliding lower in early trade on Thursday. Rising crude stock piles are unnerving oil traders. Whilst continued OPEC cuts and sanctions on Iran and Venezuela have lifted the price of oil, record US crude oil production has led to a surge in inventories. Concerns are growing that stockpiles, which are the highest since 2017 could continue to grow.
Share this post!