Monex: Duits ondernemersvertrouwen neemt weer af - Europa's grootste economie blijft vaart minderen
Monex: Duits ondernemersvertrouwen neemt weer af - Europa's grootste economie blijft vaart minderen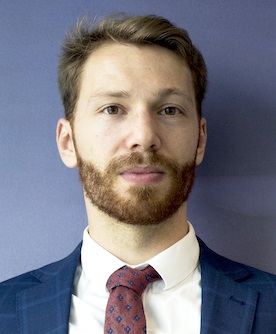 Hieronder volgt een commentaar in het Engels van Bart Hordijk, valuta-analist bij Monex Europe, op de Duitse Ifo-index, de vertrouwensindicator van de Duitse industriële producenten, die vanmorgen bekend is gemaakt. Deze belangrijke graadmeter voor de Duitse economie is afgelopen maand weer wat verslechterd.
The German Ifo business climate brought sobering news, as it signals that a German economic rebound in the rest of the year remains far from certain, while downside risks prove frustratingly persistent.
After the hopeful ZEW Economic Sentiment figures last week and the mixed Purchasing Manager Indices of last Thursday, the German Ifo Expectations Index showed the German economy is still stuck in its own labyrinth. The Current Assessment Index came in virtually on target at 103.3 (103.5 expected), but the expectations index brought the punch of bad news as it fell to 95.2 (96.1 forecasted). The survey reflects Europe's biggest economy continues to lose steam, which has the expected rebound of growth in Germany continuously disappear behind the horizon.
Especially the manufacturing sector continues to weigh down on German growth, despite recent improvements in global trade sentiment after the US and China appeared to come closer in trade talks, while also Chinese survey and output data picked up. This is worrying, as it shows the weakness in the German manufacturing sector may be home bred, and not stemming from abroad.
This is also bad news for any intentions of the European Central Bank to exit its accommodative policies, now external risks appear to be dissolving somewhat, while a domestic economic pick up in growth remains a prospect that ever fails to materialize. The ECB economic growth projections for 2019 of 1.1% depend on higher growth in the rest of the year than we saw in Q1. Pessimistic survey data like this suggest the ECB may need to downgrade their growth expectations again later in the year, which will also push discussions about the first ECB rate hike further towards the end of 2020.
Needless to say the prospects of the single currency do not improve after soft survey data like this.
Share this post!