Monex: Duitse PMI's niet zo teleurstellend als ze misschien lijken
Monex: Duitse PMI's niet zo teleurstellend als ze misschien lijken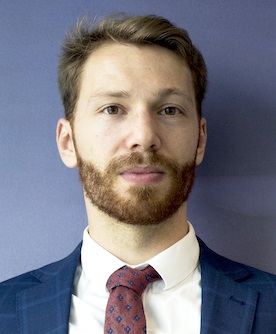 Hieronder volgt een commentaar in het Engels van Bart Hordijk, valuta-analist bij Monex Europe, op de teleurstellende Duitse inkoopmanager indices die vanmorgen bekend zijn gemaakt. De opnieuw dalende Duitse PMI's werpen een negatieve gloed over het gehele rapport, waardoor de euro direct onder druk kwam te staan. Dit kan onterecht zijn, omdat de risico's voor de Duitse export gerichte maakindustrie vanuit het buitenland (lees: China) aan de beterende hand zijn. Ook blijft de banengroei in Duitsland sterk, wat weer goed nieuws is voor lonen en consumptie. Het is daarom niet ondenkbaar dat de vooruitzichten voor de Duitse economie in de komende maanden wel eens kunnen verbeteren, een factor waar de euro van kan profiteren.
Both the headlines and the details from the German Manufacturing sector Purchasing Manager Index flash red, which suggests rough times to come for the German economy. The services sector, however appears to stand valiantly amidst this unrest, which should prove more than just a lifeline for Europe's largest economy as the services sector is more than three times the size of manufacturing. Also, recent improving data from China – the Eurozone's second biggest trade partner – indicate improvements are flowing exactly from one of the main points of weakness for the Eurozone manufacturing sector at this moment; external demand.
The details from the external sector are indeed somber at the moment, with new export business posting its largest decline since these figures became available in 2014. Nevertheless, the improvement of business surveys in China, combined with the stronger than expected Q1 Chinese growth and advances in the US-China trade talks suggest the risks from abroad may actually point to the upside. On the home front the signals are also quite hopeful, which is reflected by the fact job growth remains strong across the services sector, which should support wage growth and thus likely consumer demand in the second quarter.
This report mostly reflects negative developments that at this moment may have mostly come to pass – or at least have improved. Simultaneously, sentiments from the services sector tell us the domestic economy is strengthening, mostly on the back of the better position the consumer appears to be in. Of course, the routs of the manufacturing sector can spill over into the services sector and weigh down strongly on the economy, however, we think that at the moment chances of an improvement in economic activity point to the upside for the German economy.
The single currency would be one of the first to benefit if these positive bias we read in this report indeed materializes over the coming months.
Share this post!