Kortademigheid grootste gebrek democratie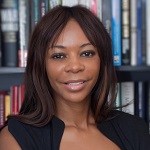 Meer democratie is niet langer de vanzelfsprekende oplossing voor een land dat een hogere economische groei nastreeft. Die hebben democratische landen vooral aan zichzelf te danken. Dat is de boodschap van de in Zambia geboren econoom Dambisa Moyo in haar nieuwe boek Edge of Chaos. Tijdens een lezing aan de London School of Economics lichtte Moyo, voormalig medewerkster van Goldman Sachs en nu onder andere commissaris bij de Britse bank Barclays, haar zorgen toe.
Klik hieronder voor het volledige artikel.