Phenix Capital: Biodiversity funds & the type and number of investors investing in it
Phenix Capital: Biodiversity funds & the type and number of investors investing in it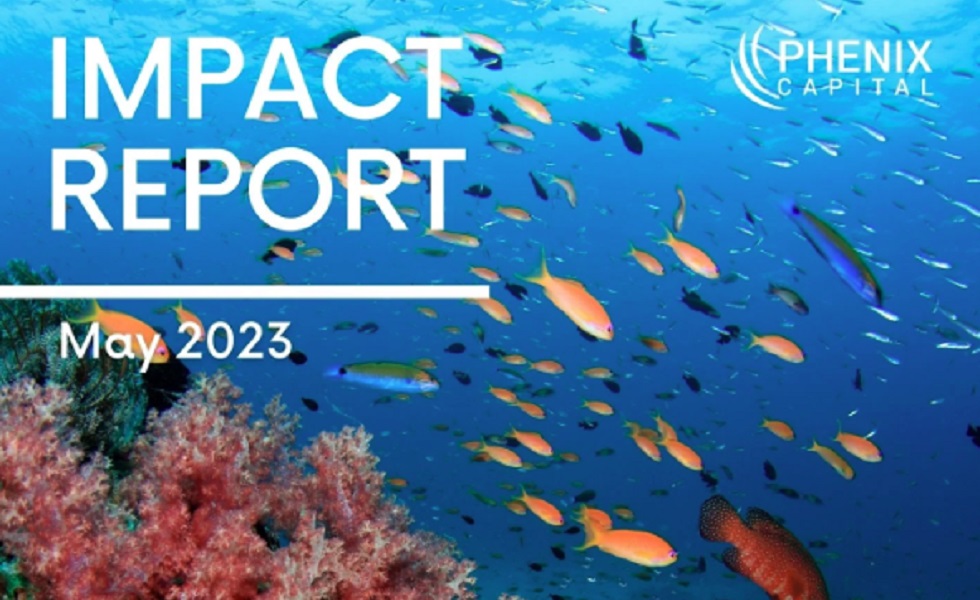 Phenix Capital Group has launched its new Impact Report with a focus on impact investing funds that deliver returns and impact under the umbrella of biodiversity – this month, also showing the investors' side: how many and what type of investors invest in biodiversity.
So what is biodiversity?
Biodiversity, a contraction of 'biological diversity', is the variety and volume of all life on Earth organised in interrelated ecosystems including oceans, forests, deserts, ice caps and even urban environments.
And why does it matter?
According to the World Economic Forum's Global Risk Report 2022, biodiversity loss has been ranked as the third most severe threat humanity will face in the next 10 years. That is because biodiversity is the basis for, among many things, food, water, oxygen, carbon dioxide removal, medicine; stable climate, and economic growth.
Just taking the investment point of view, in 2021, the World Economic Forum's New Nature Economy Report II estimated that around $44 trillion of economic value is threatened by biodiversity declines and ecosystem collapse – equal to over half of the world's total GDP.
The report suggested that investments into nature-based solutions need to more than double to $384 billion/year by 2025 from the current $154 billion/year levels.
What investors can do
Governments currently provide 83% of nature-based solution finance flows, but to make up the shortfall, the private sector needs to increase investment from current levels of $26 billion per year.
The main threats to biodiversity are habitat loss, pollution, overexploitation, and invasive species. In terms of the UN's Sustainable Development Goals (SDGs), this can be translated in investments in:
SDG 14 (Life Below Water): Threatened by overfishing and loss of marine habitats, more than one-third of marine mammals and nearly one-third of sharks and reef-forming corals are threatened with extinction, according to the IPBES report published in 2019.
SDG 15 (Life on Land): Over-exploitation such as over-hunting and over-harvesting for food, medicines and timber accounts for some 20% of biodiversity loss.
SDG 2 (Zero Hunger): The global food system is the primary driver of biodiversity loss, estimated at around 30%, according to FoodSystem Impacts on Biodiversity Loss, a Chatham House report published in 2019.
SDG6 (Clean Water and Sanitation): Water pollution through chemicals, rubbish including plastics, gases, microorganisms, sediments, petroleum, fertilisers, and even radioactive energy, all of which impact our ecosystems.
Report highlights:
55% growth in the number of funds targeting biodiversity since 2017
51% of funds targeting biodiversity are open for investment
Timberland & Forestry funds are the most invested asset class among real assets targeting SDG 14 and 15
62% of biodiversity funds targeting SDGs 2 & 6 invest in private equity with €47bn in venture and growth strategies
524 investors focusing on SDG2: Zero Hunger, including 83 foundations
Interesting facts:
Corporate investors, such as the owner of IKEA, seem to have a preference for SDG 14.
Of all the types of investors, corporates are the keenest on biodiversity-related themes, with 92 investing in Zero Hunger.
There are 524 investors focusing on SDG 2 (Zero Hunger) but only 127 investing on SDG 14 (Life Below Water), while its sub-themes, such as Aquaculture, can help to alleviate hunger.
Interview
The report also brings an interview with BNP Paribas Asset Management, who shares what investing in biodiversity really means. 'Like the climate crisis, the biodiversity crisis is driven by human activity, meaning that we have both an opportunity and an obligation to act, for the benefit of our clients and, ultimately, human civilisation and life on Earth. Hence, the need to reverse the destruction of ecosystems and biodiversity loss,' said Robert-Alexandre Poujade, Biodiversity Lead at BNP Paribas Asset Management.
Click here to read the full report.
Deel dit bericht