Diana Choyleva: Biden still awaits face time with Xi
Diana Choyleva: Biden still awaits face time with Xi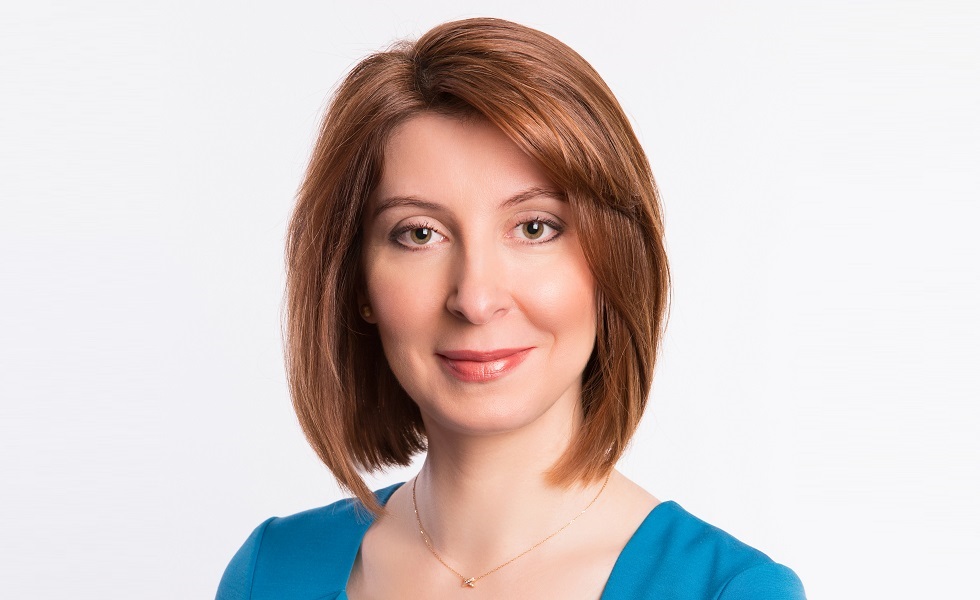 By Diana Choyleva, Chief Economist at Enodo Economics
US President Joe Biden likes getting up close and personal, especially with his toughest adversaries. 'I know we make foreign policy out to be this great, great skill, that somehow is sort of like a secret code', he said after meeting his Russian counterpart last summer. '(But) all foreign policy is a logical extension of personal relationships. It's the way human nature functions.'
As for China's leader, Biden has long boasted of their unique relationship, thanks to many hours together as vice presidents. 'I've spent more time with Xi Jinping… than any world leader has', Biden said last year, repeating his (exaggerated) claim they had travelled '17,000 miles' together.
But don't call us pals, a bristling Biden corrected a Fox News reporter. 'Let's get something straight. We know each other well. We're not old friends. It's just pure business.'
In-person presidential summit
Today, twenty months after Biden took office, the complex, crucial business of US-China relations still lacks an in-person presidential summit. It's easily the longest delay in recent decades before a newly inaugurated US president meets his Chinese counterpart (Bill Clinton was the record holder: meeting Jiang Zemin 10 months after entering the White House in 1993).
Beijing's zero-Covid policy partly explains Biden's lack of renewed face time with Xi, although the pair have spoken by phone and video link. But real summits still matter, and carry more than just symbolic significance when navigating the troubled ties of the world's largest two economies.
As Biden planned his trip to the UK, for the funeral of Queen Elizabeth II on September 19, he would have demanded serious briefing on the invite that has finally lured Xi out of Fortress China – for the first time since January 2020. Last week [September 14-16,] Xi flew to Central Asia, for a day in Kazakhstan, and two in Uzbekistan, where the Silk Road city of Samarkand hosted a Shanghai Cooperation Organization summit – and Xi met Vladimir Putin again.
Relationship worse than ever
They last met in Beijing in February, to declare a 'no limits' partnership. The Sino-Russian partnership, which has seen Beijing side with Moscow over its war on Ukraine, ranks high on the long list of tricky topics Biden must broach with Xi if they finally meet, as expected, on the sidelines of the G20 in Indonesia in mid-November. 'If Xi Jinping is there personally, I am sure that I will see him and we will meet', said Biden on September 6.
By that point, Xi will have concluded the 20th Party Congress – starting October 16 – where the Communist Party will cement Xi's place as the most powerful Chinese leader since Mao Zedong. His political work report will praise the achievements of the past five years (Xi's second term), and, more importantly, will include policy priorities for the next five years (his precedent-breaking third term), notably on economic development and international relations.
Heading towards congress time, relations between China and the US, the most important relationship for Beijing, have been worse than ever. House Speaker Nancy Pelosi's visit to Taiwan in early August sparked unprecedented military drills by China, which also severed Sino-US talks on crucial areas for dialogue including military matters and climate change.
Tech war hotting up
In recent weeks, the two countries' tech war has been hotting up, especially on semiconductors. Biden signed into law the CHIPS and Science bill committing $ 280 billion to keep US tech ahead of China, where trade associations slammed the new act for hindering innovation.
The US government imposed new restrictions on the ability of California-based Nvidia to sell AI chips to Chinese customers, including some of Beijing's most strategically important research institutes. US tech companies that receive federal funding will be barred from building 'advanced technology' facilities in China for 10 years.
On tariffs, Biden appears to be holding back on a decision to scrap any Trump-era retaliatory tariffs on China imports, reported Bloomberg. US tariffs on Chinese goods stand at about 19.3%, compared to about 3% for goods imported from elsewhere.
By constantly 'politicizing and weaponizing trade and economic issues, Washington is only demonstrating to the world's other countries the growing risks of dependence on the US, spurring them to look elsewhere', retorted the Party's Global Times newspaper.
A more active leadership role in Asia
A new collection of essays, 'CPC Futures: The New Era of Socialism with Chinese Characteristics', explores the ambitions driving Xi's agenda. His aim is to 'make China the largest and most powerful country in the world by 2049, standing alongside the US globally, but above it in the region', wrote Richard McGregor. 'Essential to this vision is Taiwan, which must be formally brought under Beijing's rule by then, if not earlier.'
Regime security remains Beijing's top concern, so while China seeks a more active leadership role in Asia, it's 'not yet seeking to build a global military presence (and) the assertion of China becoming a new global hegemon might be overblown', said Pu Xiaoyu.
After decades of experience, the US and China should recognise that 'neither country has the wherewithal to induce fundamental transformations in the other's political system', argued Paul Haenle and Nathaniel Sher. Over the coming decade, the US and China 'will be more secure and more prosperous if they focus on shoring up their own shortcomings rather than forcing the other side to fix theirs.'
Establishing guardrails
How will US-China relations fare after the Party Congress? 'There's no reason why our great nations cannot coexist peacefully, and share in and contribute to human progress together', was the hopeful message in May from US Secretary of State Antony Blinken, when he belatedly set out the White House's China policy.
In reality, neither nation appears willing to concede enough ground to make meaningful progress, so the best to be hoped for is establishing 'guardrails' to prevent outright conflict. Expect more such talk when Biden and Xi do meet again. It may be clutching at straws, but the personal bond they built in 2011 and 2012 'is one of the few things that we have going for us in the relationship', Danny Russel, a former State Dept official, told Politico.
If you want to learn more about the most important bilateral relationship in the world, check out our training course US-China Relations – What is at Stake?
Enodo Economics is an independent macroeconomic/political research, forecasting and training company that focuses on China and its global impact. The firm helps clients by presenting in-depth analysis with clear conclusions to guide investment, business and policy decisions.
Deel dit bericht