Diana Choyleva: China and US – Risks persist that Cold War turns hot
Diana Choyleva: China and US – Risks persist that Cold War turns hot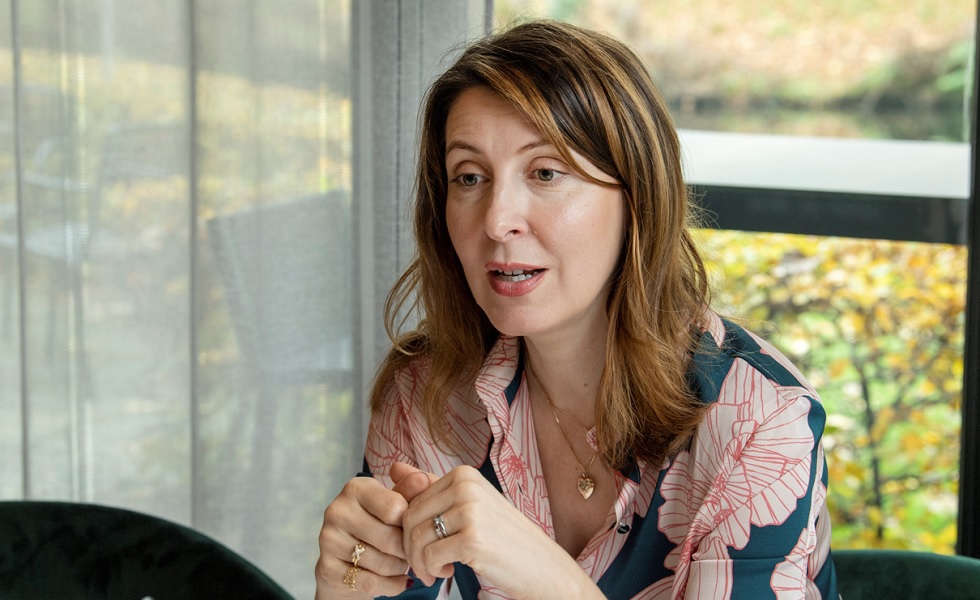 By Diana Choyleva, Chief Economist at Enodo Economics
Harmony reigns supreme in Shangri-La, the mystical mountain valley that is home to all the wisdom of humanity, according to James Hilton's transporting novel 'Lost Horizon'. Back in the real world, amid the luxurious trappings of Singapore's Shangri-La Hotel, harmony seemed missing from the menu at the Shangri-La Dialogue (June 10-12).
At Asia's leading defence dialogue, the tensions between the world's two largest economies competed with the war in Ukraine for top ranking. On the side-lines, a long-awaited meeting finally took place between China's defence minister and his US opposite number. But the public speeches of the Chinese and US delegations left no room for doubt about the perilous gulf separating Beijing and Washington and the intractable problem that Taiwan presents for harmonious Sino-US relations.
Chinese Senior Colonel Zhao Xiaozhuo took offence at 'aggressive' US comparisons between rising cross-Strait tensions and the Ukraine conflict. US Defence Secretary Lloyd Austin told the forum that the US would continue to stand by its allies, including Taiwan. 'That's especially important as the PRC adopts a more coercive and aggressive approach to its territorial claims', said Austin.
His counterpart, Defence Minister General Wei Fenghe, emphasized Beijing's commitment to backing up those claims. Taiwan is part of China, and 'China will definitely realise its reunification', said Wei. 'Let me make this clear: if anyone dares to split Taiwan from China, we will not hesitate to fight. We will fight at all costs. We will fight to the very end. This is the only choice for China', he stressed.
That fighting spirit has translated into what Austin called an 'alarming' increase in recent weeks in the number of unsafe, unprofessional encounters between Chinese planes and vessels with those of other countries, notably Canada and Australia. Ottawa and Canberra have accused the PLA of flying its fighter jets in dangerous passes to scare off foreign military aircraft in international airspace near China.
Is another international crisis imminent?
The obvious risk is another international crisis, as followed the death of a Chinese pilot who collided with an American spy plane over the South China Sea in 2001. Chinese military officials in recent months have repeatedly asserted that the Taiwan Strait isn't international waters, during meetings with US counterparts, reported Bloomberg. While China regularly protests US military moves in the Taiwan Strait, the waters' legal status has not been a regular talking point before.
Observers may have expected fallout from Wei and Austin's own collision course, given their nations' contrasting standpoints. But the pair managed to hold a reasonably conciliatory meeting, their first in person, in Singapore on June 10. The bilateral meeting had been long delayed by COVID-19 and protocol wranglings, as the US tried in vain to secure a more senior interlocutor, Xu Qiliang, Vice-Chair of the Central Military Commission.
Both sides stood firm on their opposing views over Taiwan's right to rule itself. But Austin called the session an important step in efforts to develop lines of communication between the two militaries. Wei said the talks 'went smoothly'.
Their meeting followed weeks of public acrimony from Beijing after US Secretary of State Antony Blinken finally set out US strategy to address China's rise as a great power, and his boss, President Joe Biden, repeated his protocol-breaking commitment to defend Taiwan. This isn't a 'new Cold War', and the US will not block China from growing its economy, but Washington wants Beijing, the most serious challenge to global order, to adhere to international rules, said Blinken in a long-anticipated speech on May 26.
'We can't rely on Beijing to change its trajectory', said Blinken. 'So we will shape the strategic environment around Beijing to advance our vision for an open and inclusive international system.' The US will form coalitions with other nations to limit the Chinese Communist Party's influence, he added.
Foreign ministry spokesperson Hua Chunying retorted on Twitter that 'the speech sounded more like a declaration of all-out strategic competition or war against China.' Foreign Minister Wang Yi added that 'the US has in fact become a source of turbulence that undermines the current world order … We want to tell the US that China is not what the US has imagined.'
Biden's hardening stance on Taiwan
On May 23, for the third time in his presidency, Biden went off script on Taiwan, stating his conviction that the US is willing to get involved militarily to defend Taiwan against the mainland, instead of hewing to the 'strategic ambiguity' that has long been US policy on East Asia's most likely flashpoint.
A day later, he backtracked to say he would maintain US policy toward Taiwan. But many of his congressional allies want Biden to be clearer about US support for Taiwan: 'The bullies of the world need to know we're going to take a stand,' said one.
In all probability, Biden was speaking from the heart as he has done in the past on this and other issues, but his slip and the modification of the State Department website wording on Taiwan seem to have resulted in serious Chinese pushback.
The State Department has since then reversed its website change. And following the Wei-Austen meeting, China's top diplomat Yang Jiechi and US National Security Adviser Jake Sullivan held a four-and-a-half-hour meeting on Monday to 'reduce risks' as well.
What to expect?
But don't expect the US to back down. 'What has happened here in Washington in the last four and a half years is the coming together of bipartisan majorities in the Congress to cooperate closely with a hard-line policy toward China from Trump administration officials - I wouldn't say Mr. Trump necessarily - and carried over with the Biden administration', China scholar Robert Sutter told the Party Watch Initiative. He believes a hard policy toward China will continue regardless of who's in the White House.
The risk of a Sino-US conflict over Taiwan has increased over the past couple of years, just as we predicted in the summer of 2020 when we set up our special Enodo Taiwan Watch service to monitor and assess this risk. If long-standing tension between Washington and Beijing over Taiwan were to spill over into outright conflict, the implications for the global economy and markets would be momentous. This is the main risk investors, business leaders and policymakers must watch out for now and understand better as analysis in the heat of the moment would be near-impossible.
Enodo Economics is an independent macroeconomic/political research, forecasting and training company that focuses on China and its global impact. The firm helps clients by presenting in-depth analysis with clear conclusions to guide investment, business and policy decisions.
Deel dit bericht