BlackRock: ETF's met $ 9 miljard aan beheerd vermogen gaan EU-richtlijnen over klimaat volgen
BlackRock: ETF's met $ 9 miljard aan beheerd vermogen gaan EU-richtlijnen over klimaat volgen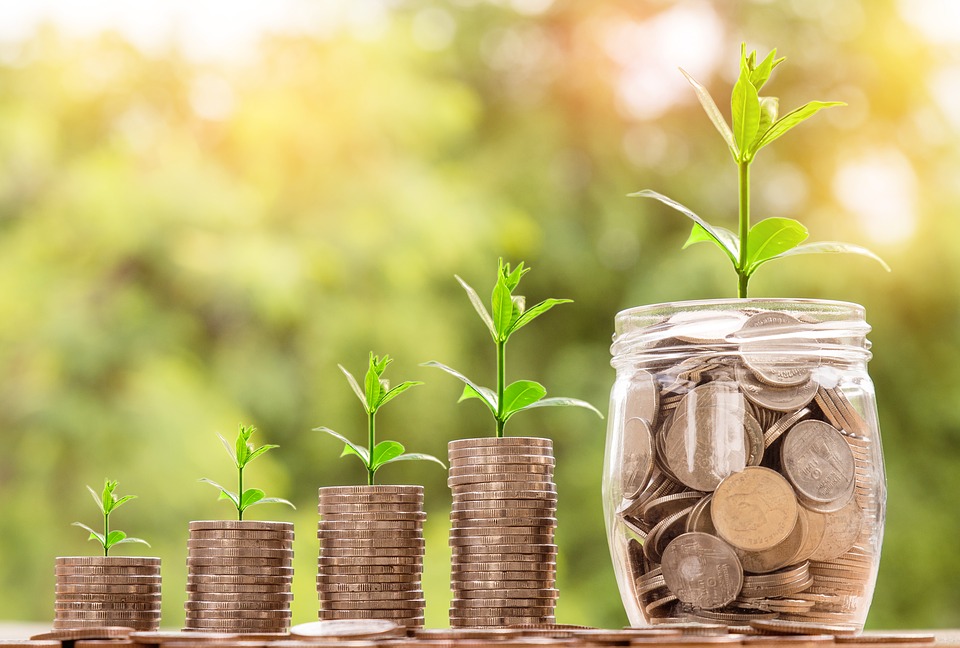 Vermogensbeheerder BlackRock gaat de Climate Transition Benchmark (CTB) van de Europese Unie integreren in de iShares ESG Enhanced ETF's. Hiermee gaan zes ETF-strategieën met een vermogen van ruim $ 9 miljard euro voldoen aan de criteria in de EU CTB die afgelopen april werd ingevoerd. De zes ETF's krijgen hierdoor een SFDR Artikel 8-classificatie. Momenteel hebben zij een SFDR Artikel 9-classificatie.
Met de aanpassingen komt BlackRock tegemoet aan de toenemende vraag van beleggers om klimaatverandering te integreren in de beleggingsportefeuilles.
Hieronder vindt u het gehele persbericht.
BlackRock to incorporate Climate Transition Benchmark (CTB) into iShares ESG Enhanced UCITS ETF range
Will become the largest climate-aligned ETF range with over USD$9bn in AUM across 6 funds[1]
SFDR classification of the fund range will change on 1st December 2021 from Article 8 to Article 9
The upgraded methodology will comply with BVI, the GermanInvestment Funds Association, sustainable taxonomy requirements from 1st December 2021
Increasing demand from investors to integrate climate considerations within investment portfolios is driving an evolution in sustainable investing. BlackRock is committed to providing clients with investment options to support the transition to a low-carbon economy and today announces that following MSCI's Semi-Annual Index Review[2] and effective from 1st December 2021, the iShares ESG Enhanced UCITS ETF range will receive upgrades to its benchmarks, the MSCI ESG Enhanced Focus Indices, to meet the EU's Climate Transition Benchmark (CTB) requirement as well as introduce more stringent exclusions, including conventional weapons.
The CTB is an internationally recognised benchmark introduced by the European Union in April 2020, following a consultation with market participants. The benchmark is aligned to a 1.5ºc warming trajectory and requires a 30% carbon intensity reduction versus the parent index and a 7% year-on-year decarbonisation of the benchmark itself. The carbon intensity requirements incorporate Scope 3 carbon emissions for the first time. The new business screens include conventional weapons[3] and from the end of November 2022 the introduction of an environmental harm[4] screen. There is also an upgrade of the current oil sands screen to an unconventional oil and gas screen[5].
As a result of these benchmark changes, all six funds within the range will have their SFDR classification changed to Article 9 on the 1st December 2021. In addition, the range will also comply with the requirements of a new industry standard by the BVI[6], the German Investment Funds Association, for ESG products available for distribution in Germany.
Manuela Sperandeo, BlackRock's EMEA Head of Sustainable Indexing said: "Investors can help support a successful response to climate change through their portfolio choices. These improvements to the iShares ESG Enhanced UCITS ETF range raise the standard for incorporating environmental characteristics into sustainable ETFs. For the first time, ESG and climate considerations, in line with EU regulation, are united into a range of ETFs offering a choice of exposures covering global equities.
"Our focus continues to be on aligning ESG ETFs with emerging standards in sustainable investing and offering clients more choice when seeking to implement their sustainability goals."
The iShares ESG Enhanced UCITS ETF range is priced at the same low TER as non-ESG products and the upgrades to the index methodology have been designed to maintain tracking error targets of 75bps versus the parent index for developed market exposures (and 100bps for emerging market exposures). These key features enable investors to convert from traditional to sustainable investments through building sustainable portfolios with core regional ETF building blocks at low cost without compromising performance or target tracking error budgets.
MSCI Index methodology
The updated index methodology retains MSCI's existing optimisation-based approach that maximises exposure to environmental, social and governance (ESG) factors while maintaining risk and return characteristics of the corresponding parent index but now with the addition of the EU's Climate Transition Benchmark (CTB) requirements. Existing business screens include controversial weapons, nuclear weapons, UNGC violators, tobacco, civilian firearms, thermal coal, and oil sands.
Remy Briand, Head of ESG and Climate at MSCI, said: "Incorporation of the EU CTB in the MSCI ESG Enhanced Focus Indexes reflects investor demand to drive the transition to a 1.5°C world. The outcome of this consultation enables MSCI to continue to provide industry-leading ESG and Climate Indexes, some of which enable investors to incorporate decarbonization alongside ESG with close-alignment to the MSCI parent index."
BlackRock's approach to climate investing
BlackRock has identified three distinct approaches to climate investing – Reduce, Prioritise and Target. Funds in the "Reduce" category seek to limit a portfolio's exposure to the highest carbon emitters and may apply stringent fossil fuel related screens. We believe these funds can be used as broad building blocks of a diversified portfolio. Funds aimed at "Prioritising" allocate capital based on a company or government's commitments and actions to transition, such as companies reducing their reliance on fossil fuels and setting science-based targets. These funds specifically integrate climate data into the investment process. Finally, funds in the "Target" category invest in a specific sustainable activity or project that advances environmental purposes, such as green bonds. The upgraded iShares ESG Enhanced UCITS ETF range will sit in the 'Prioritise' climate investing approach.
Deel dit bericht