Phenix Capital: Deep Dive on Gender Lens Funds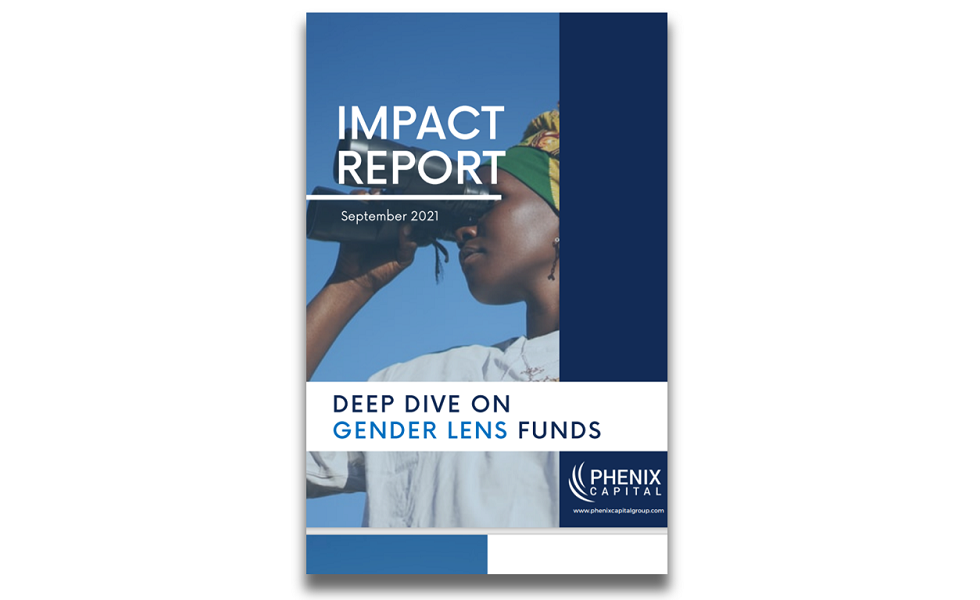 There is an increasing number of sophisticated solutions for Gender Lens Investing, according to the Impact Report: Deep Dive on Gender Lens Funds, published by Phenix Capital.
The report provides valuable insights into the market. In order to do that, it combined top-down data of funds applying a Gender Lens along with two interviews with industry players.
The report concludes that private equity (venture, growth, buyout) and private debt are the preferred asset classes for investors to have exposure to Gender Lens strategies. Financial inclusion, agriculture, and education are the sectors where investors have allocated the most capital in funds currently fundraising. When it comes to geographical exposure, funds launched in 2021 have been mostly targeting investments in Europe, Latin America, the Middle East and Africa, followed by Asia and global strategies.
Recent trends in Gender Lens impact investing
The report provides in-depth breakdowns of recent trends in Gender Lens impact investing, for example, showing that:
42 of the Gender Lens impact funds are Minority-Led organisations; and
69 funds are Women-Led organisations
Next to the insights and analytics provided by Phenix Capital's Impact Database, the report also features interviews with Fund Managers that apply a Gender Lens across the investment cycle, complementing the data analysis. Chi Impact Capital brings a European perspective to Gender Lens integration and Sweef Capital gives an emerging markets perspective, aiming to improve the lives and livelihoods of women and communities in Southeast Asia.
There are currently 233 Gender Lens impact funds from 127 different fund managers tracked on Phenix Capital's Impact Database. Out of these, 116 funds from 86 fund managers are currently open for investments.
Share this post!