Achmea IM: Kwartaalupdate credits - Q4 2020
Achmea IM: Kwartaalupdate credits - Q4 2020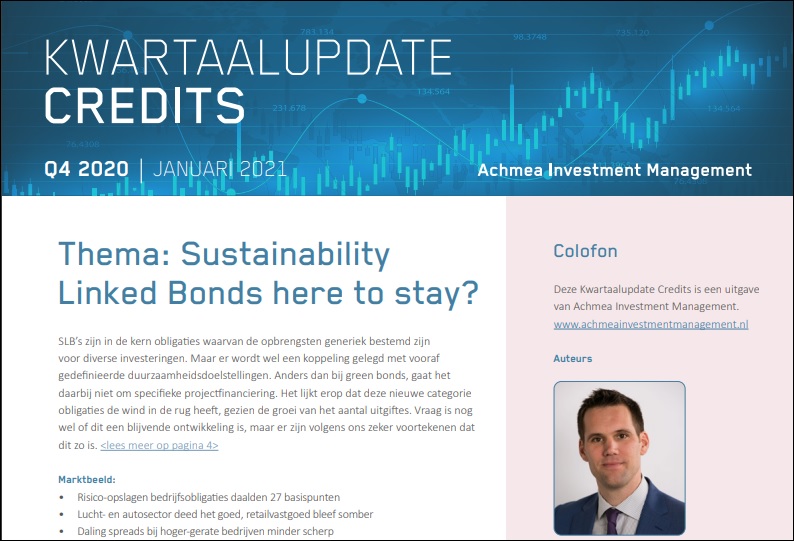 Thema: Sustainability Linked Bonds here to stay?
SLB's zijn in de kern obligaties waarvan de opbrengsten generiek bestemd zijn voor diverse investeringen. Maar er wordt wel een koppeling gelegd met vooraf gedefinieerde duurzaamheidsdoelstellingen. Anders dan bij green bonds, gaat het daarbij niet om specifieke projectfinanciering. Het lijkt erop dat deze nieuwe categorie obligaties de wind in de rug heeft, gezien de groei van het aantal uitgiftes. Vraag is nog wel of dit een blijvende ontwikkeling is, maar er zijn volgens ons zeker voortekenen dat dit zo is.
Klik hieronder voor het volledige verslag:
Share this post!