Lipper: European Fund-Flow Trends - Bonds Weathered the Storm in May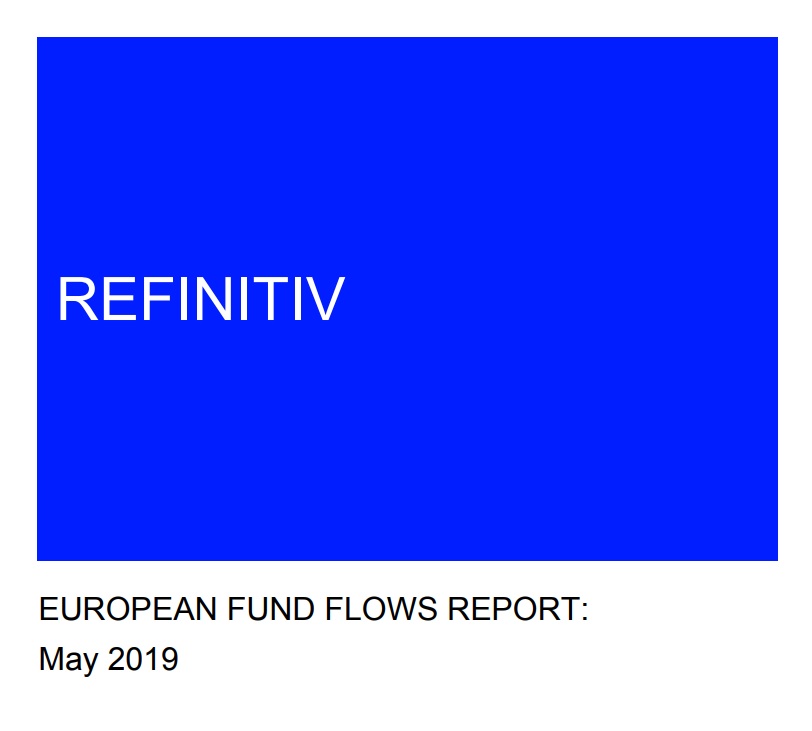 Highlights:
May 2019 was the thirteenth consecutive month with net outflows from long-term mutual funds after 16 consecutive months with net inflows.
The overall fund flows for mutual funds in Europe amounted to net outflows of €12.7 bn for May.
Bond funds (+€5.0 bn) were the best-selling individual asset type overall for May.
Bond USD (+€3.4 bn) was the best-selling sector among long-term funds for May.
Ireland (+8.2 bn)—driven by money market products (+€7.1 bn)—was the fund domicile with the highest net inflows, followed by the U.K. (+€4.5 bn) and Switzerland (+€0.6 bn).
PIMCO was the best-selling fund promoter for May overall, with net sales of €3.8 bn, ahead of Morgan Stanley (+€3.5 bn) and Vanguard Group (+€2.6 bn).
The ten best-selling long-term funds gathered at the share-class level total net inflows of €12.3 bn for May.
Actiam (L) Sustainable Euro Fixed Income Fund Z EUR (+€2.9 bn) was the best selling individual long-term fund for May.
Please see attached for the European Fund Flows Report for May 2019 from the Lipper team at Refinitiv.