CFA Institute: ESG Integration in Europe, the Middle East, and Africa: Markets, Practices, and Data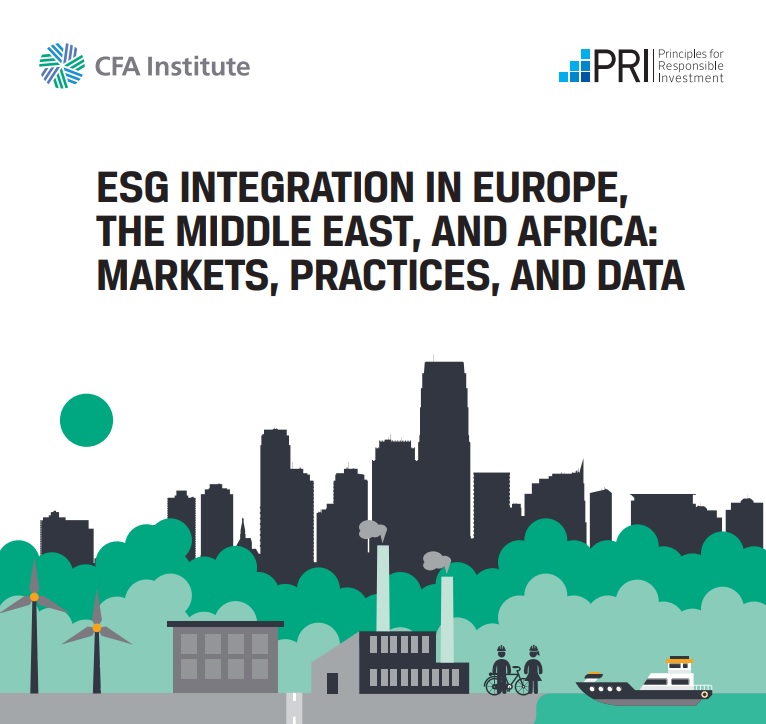 Vorige week publiceerde CFA Institute in samenwerking met PRI een nieuwe ESG-studie. Vooral de resultaten voor Nederland sprongen eruit:
The Netherlands
ESG integration is more developed in the Netherlands compared to most other markets, with the use of integration and of impact investing both growing.
Although nearly two-thirds of survey respondents in the Netherlands feel that governance issues often or always affect equity prices today, only about one-third believe the same of environmental and social issues. Over two-thirds of respondents feel that environmental and social factors will often or always impact equity prices by 2022.
Risk management is the top driver of ESG integration in the Netherlands for equities, but alpha generation is a close second, signaling the Dutch position as a leader in ESG integration.
Share this post!