Financial Investigator Impact Investing Awards 2021 to NewForests and Triodos Investment Management
Financial Investigator Impact Investing Awards 2021 to NewForests and Triodos Investment Management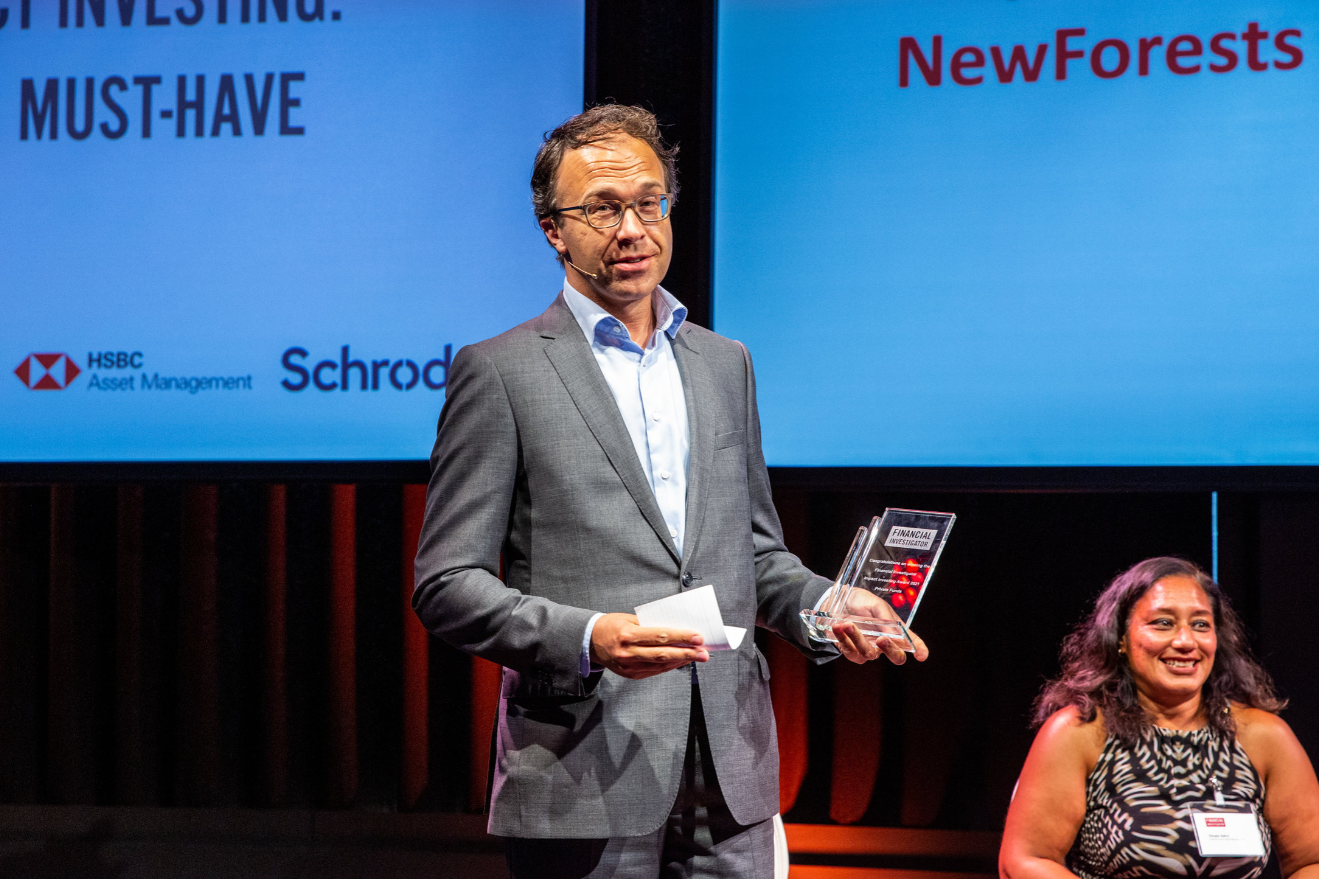 On Thursday, September 9, at the seminar 'Beyond ESG and Impact Investing: from nice-to-have to must-have' in Amsterdam, which was attended by over 200 investment professionals (onine or in person), the Financial Investigator Impact Investing Awards 2021 were distributed for the Private Funds and Public Funds categories.
Private Funds
The winner in the 'Private Funds' category was Tropical Asia Forest Fund 2 from Australian sustainable real estate investor NewForests. According to the jury, led by Wouter Koelewijn, European Liaison for the Global Impact Investing Network, the fund actively contributes to the Impact Investing sector, manages and reports its impact performance and has a clear impact objective and strategy to achieve it.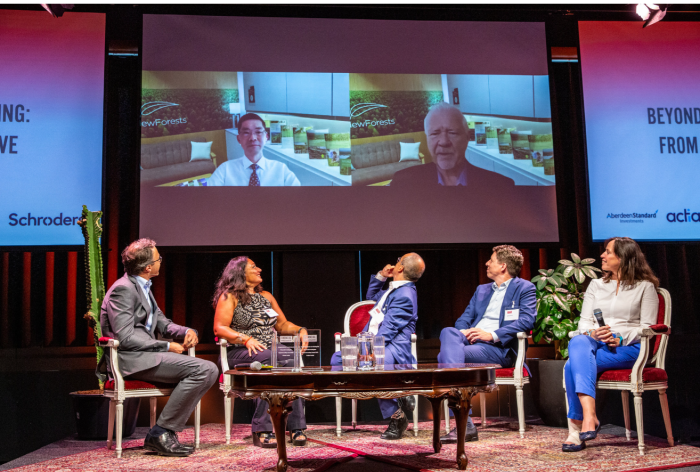 David Brand, CEO and Geoffrey Seeto, Managing Director Asia from NewForests spoke in a video message expressing their thanks for the award.
Public Funds
Triodos Pioneer Impact Fund was the winner in the category 'Public Funds'. Els Ankum-Griffioen received the award on behalf of manager Triodos Investment Management. According to the jury, this fund also scored the highest within its category on the jury criteria.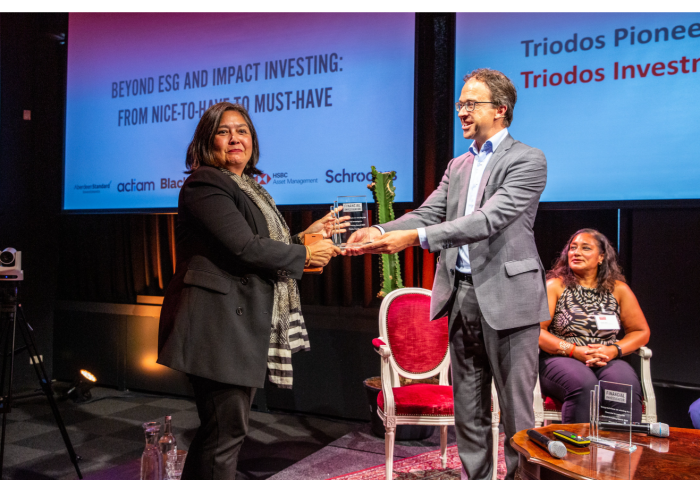 The jury consisted of:
Krispijn Bertoen, Senior Advisor Responsible Investment & Impact Investment, MN
Raquel Criado-Larrea, Head of Sustainable Investments, External Manager Selection & Balanced Mandates, a.s.r. vermogensbeheer
Piet Klop, Senior Advisor Responsible Investment, PGGM Investments
Wouter Koelewijn, European Liaison for the Global Impact Investing Network, GIIN
Dimple Sahni, Managing Director Impact Funds Portfolios, Anthos Fund & Asset Management
The jury criteria were:
The fund has an impact objective and a strategy to reach this impact (= Ex-ante intentionality + impact strategy defined + impact strategy)
The fund manages and reports impact performance (= Impact measurement, Management for impact, Impact hurdle, Responsible exit, Impact reporting)
The fund contributes actively to the impact investing industry (= Ecosystem contribution,)
The following funds were nominated for the Financial Investigator Impact Award 2021:
PRIVATE FUNDS

Fund

Fund manager

ACTIAM Financial Inclusion Fund

ACTIAM

African Development Partners III

Development Partners International

Carlyle Renewable & Sustainable Energy Fund

The Carlyle Group

EV Private Equity VI

EVPE

France2i

RAISE

Global Renewables Fund

Stonepeak Infrastructure Partners

ILX Fund

ILX Management

Omnivore Partners India Fund II

Omnivore Partners

Rubio Impact Ventures NL Fund II U.A.

Rubio Impact Ventures

Suma Climate Fund III

Suma Capital

T2 Energy Transition Fund

Tikehau Investment Management

Tropical Asia Forest Fund 2

New Forests

PUBLIC FUNDS

Fund

Fund manager

Cadmos Peace Investment Fund

de Pury Pictet Turrettini

Kieger Healthcare Impact Fund

Kieger

Regnan Global Equity Impact Fund

Regnan

Triodos Pioneer Impact Fund

Triodos

Wellington Global Impact Bond Fund

Wellington Management

Wellington Global Impact

Wellington Management
Share this post!