Monex: EUR/USD onder druk door zorgen toename coronabesmettingen VS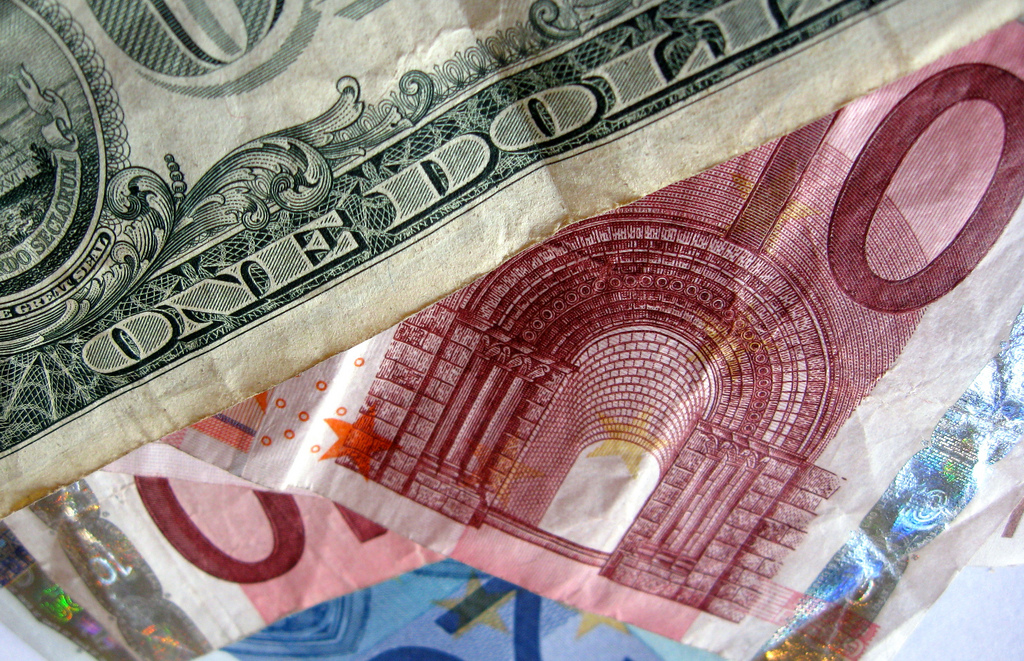 Hieronder volgt een commentaar in het Engels van Ranko Berich, Head of Research bij Monex Europe op de Amerikaanse dollar, euro en het Britse pond.
EUR
The euro witnessed a significant turnaround on Thursday, diving 0.80 percentage points from its monthly high as the greenback rose amid increased concerns of impeded economic recovery as virus cases and deaths in the US continued to rise. This morning, the pair extended its slide as risk-off sentiment continued to drive currency markets. In a survey provided by Bloomberg, more than half of the economists predicted that the European Central Bank will increase its current €1.35 trillion Pandemic QE programme by December, with most expecting a top-up of 500 billion euros and an extension. The ECB's Governing Council is set to meet on Thursday next week and is expected to keep rates on hold. This morning's data calendar included a sharp expansion in French industrial production as activity roared back in May following the reopening of the French economy, with month-on-month numbers rising 19.6% compared to the 15.4% consensus and a revised prior reading of -20.6%. Factory output in Italy surged by a whopping 42.1%, compared to the 24.0% consensus and well above the prior reading of -19.1%. The euro found support in the data releases and bounced back from its daily lows, but with a virtually blank calendar for the rest of the day, the currency remains at the mercy of further developments in market sentiment on the last trading day of the week.
USD
The dollar spun around in yesterday's session to close higher in the afternoon. General risk appetite diminished in the afternoon of the European session, with equities falling in the US and treasuries rising. With its decisions on Donald Trump's financial records yesterday, the Supreme Court dismissed arguments that the president was immune from investigation and upheld the power of the state prosecutors and Congress to subpoena the president's financial records form accountants and lawyers. This decision comes as Congress aims to analyse Trump's personal finances in order to assess previous times of tax avoidance and hush money payments. With this occurring at a time when investors are becoming increasingly more worried about the November election and a possible re-run of the 2000 Bush election which was decided in the Supreme Court, markets turned risk-off which fuelled a run into the greenback. On top of this, California, Texas and Florida recorded their highest daily death count due to the virus on Wednesday, with figures yesterday showing 120 new deaths in Florida alone. While this is a lagged indicator and is in line with the recent weeks of rising new case and hospitalisation rates, it underlined the severity of the outbreak to markets, helping fuel the risk-off move. Almost overshadowed by this was the release of initial jobless claims data. For the week up to July 4th, 1.314m initial jobless claims were filed, down from the previous 1.413m and below expectations of 1.375m. Continuing claims also fell to 18.062m, below expectations of 18.8m, but the relatively positive headline data failed to cut through the shifting risk climate. Longer-dated treasuries found a wave of support also. A 30-year bond auction was awarded at 1.330%, some 3-basis points below where it was trading at 1pm in New York at time of issuing. This was the largest spread since 2014 according to JP Morgan analysts, highlighting the extent to which markets remain risk-averse and happy to pick up fresh issuance of US treasuries to include in their portfolios.
GBP
Sterling had another strong day against the dollar and euro yesterday, but has begun to slightly pare back its progress this morning. The European Commission announced yesterday that access would be preserved for European companies to several key financial services in the UK after the end of the transition agreement, via a recognition of equivalence in their regulation. However, the access would be on a "time-limited" basis, and is aimed at preventing financial instability due to an abrupt end to access at the end of this year. Swaps and futures clearing is the most important of the financial services that are to receive temporary equivalence, and have been previously highlighted as a possible source of financial instability in the event of no-deal Brexit. Negotiations over equivalence arrangements have not gone smoothly: a June deadline for assessments from both sides was missed, and previous statements from officials suggest that the issue has become a bargaining chip in negotiations. Three days of Brexit negotiations concluded yesterday with no progress, with officials on both sides saying attention was now focussed on the next round of negotiations on the 20th. On a more upbeat note, Turkey's foreign minister said that the nation is "very close" to signing a free trade agreement with the UK covering agriculture, manufactured goods, and services, with a target of $20bn in bilateral trade.
Share this post!