State Street's Chart of the Week – Brexit 31/01
State Street's Chart of the Week – Brexit 31/01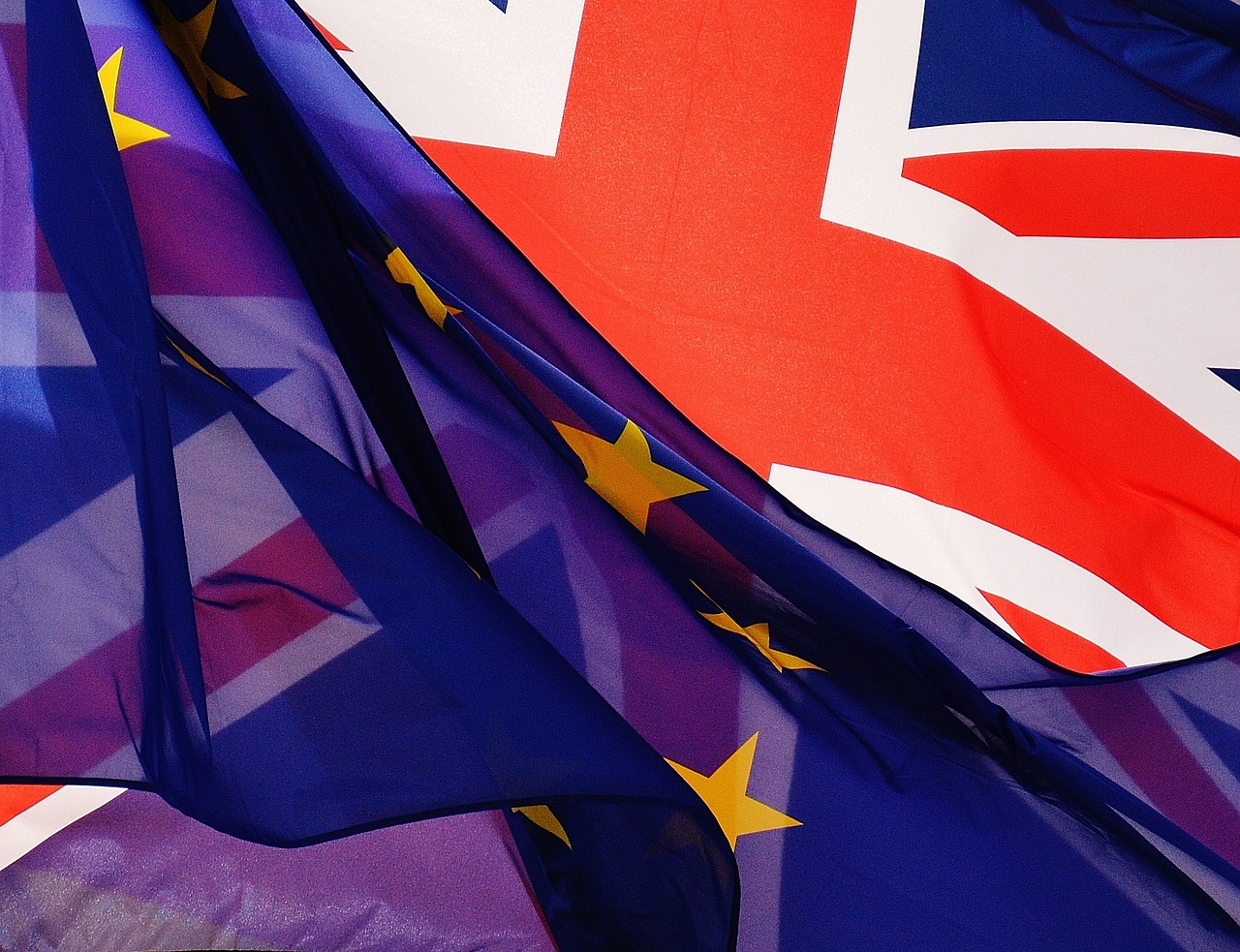 Carney's last chance
After years of fluctuating anticipation and fear, the UK's legal departure from the EU may not be the relief once assumed for sterling. In fact, it may not even be the main event this week. Markets have been discounting the UK's departure from the minute the exit polls were announced on 12 December. So much so that our valuation metrics collected by PriceStats* indicate that sterling's under-valuation, which has ranged anywhere from 5-15% since the referendum, has almost been completely eliminated.
Only time, and the future shape of a trade deal if one can be agreed, will tell whether the removal of this political risk premium is fully justified. Before then, the UK asset markets will be driven by more typical fundamental drivers and specifically whether further monetary stimulus is coming.
This too hinges around just how much uncertainty has been removed by December's election. January survey data has certainly been consistent with something of a 'Boris bounce'. But taking three leaves out of other central banks' playbooks suggests that an insurance rate cut could still come.
First, the Bank of England(BoE) stands out as one of the few central banks not to follow the precautionary easing path, even though UK growth has faltered significantly. If trade discussions do start to go awry later in the year, it will be easier of the bank to have eased pre-emptively without any political overtones.
Second, our online measure of UK inflation from PriceStats suggests that UK inflation is temporarily benign and could soon turn. As the Fed did last year, this may encourage the BoE to ease when current inflation is low and falling.
Third and finally, following Mario Draghi's last act as the president of the European Central Bank (ECB), it is tactically easier for an outgoing central bank governor to enact an insurance cut and give the successor a clear path to establish their credibility in a measured fashion.
Together all three suggest that the BoE's action, if it is to occur, is likely to come sooner rather than later. In testimony to how quickly financial markets narrative change, this means that the UK's departure from the EU at the end of month may yet be greeted by sterling weakness not strength.
Inflation offers cover for insurance cut for now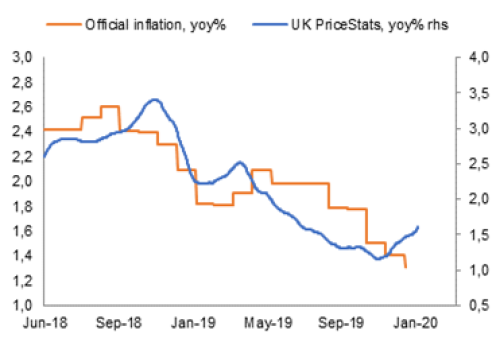 Source: State Street Global Markets, Bloomberg
Share this post!