Columbia Threadneedle: Global emerging markets, rich in opportunity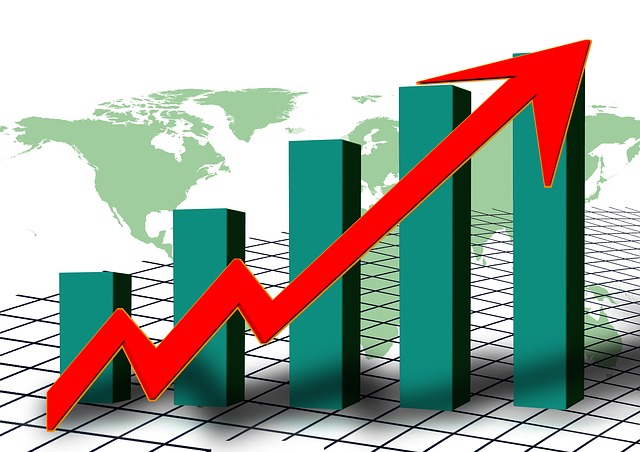 Events in emerging markets over the last couple of years have borne out our conviction that, over the long term, growth stocks in these markets will outperform value.
Briefly looking back, the second half of 2018 was a challenging period for emerging markets. The US/China trade war sparked a rotation into value. As growth investors, we used that period as a chance to buy quality companies with compelling stories at more attractive valuations.
Going into 2019, we felt quietly confident that we were well positioned. Our predictions were correct producing one of our best years, especially impressive given what has turned our to be a volatile year.
While we are positive about the outlook for 2020, the key to success in emerging markets investing is a selective approach. In the year ahead, many interesting opportunities remain for bottom-up investors. The macroeconomic environment is also important; it sets the backdrop against which companies can succeed. Several key themes are likely to play out across emerging markets in 2020.
TECHNOLOGY IS CREATING GROWTH OPPORTUNITIES
Whatever emerging market you look at, disruptors are seizing the moment. Technology pioneers are creating new, convenient products and services which are unlocking untapped areas of consumer demand.
Brazil looks especially exciting. While it must be acknowledged that President Bolsonaro is divisive, his focus on greater efficiency has been positive for the economy and has been taken well by the market. Low interest rates and inflation are boosting discretionary spending, which is good news for the consumer and technology sectors.
For example, Brazil is one of the biggest markets for Uber in the world. In cities like Sao Paulo and Rio de Janeiro, safety is a big concern and Uber now provides a safer way for people to travel. But the innovation doesn't stop there.
Uber drivers can hire a car through Brazilian rental company Localiza and link it to their Uber accounts. The success of Uber has increased utilisation rates for Localiza. In addition, Brazil's younger generations have shunned purchasing cars for rentals which has also driven up utilisation rates, particularly on the weekend for trips to the beach. Furthermore, given the size and purchasing power of Localiza's business, it often sells rental cars on for a profit, adding to its attractiveness as a business.
Consumer finance is another fast-growing area in Brazil. Technology is democratising banking, steadily reducing the unbanked section of the population. Growth is especially strong in this area because it is coming from an untapped market.
The possibilities extend further than Brazil. Half of Latin America's population is still without access to banking, creating endless possibilities for fintech innovators. The World Bank1 found that unbanked adults are disproportionately young; there is certainly room to help this generation to access financial services via their symbiotic relationship with technology.
As a result of regulation which aimed to break up monopolies, new players have entered the market to capitalise on this opportunity set. We may take single-tap mobile purchases for granted in developed markets, but in Brazil, PagSeguro is helping people make mobile payments for the first time.
The Chinese middle class may be way ahead of much of Latin America in the way they consume technology, but advances in this area are still a big theme. China is investing heavily in its superfast 5G mobile network. It has already created over 130,000 5G base stations;2 next year we expect many more to be built. There will be 150 million 5G smartphones sold in 2020 but 100 million of those will be sold in China, according to projections by MediaTek, a chipmaker.
WEALTHIER CONSUMERS
In the 1990s, China's emerging middle class was primarily interested in food-related spending. This evolved to white goods and department store shopping in the 2000s; as their wealth has increased, their attention has shifted to travel. We are looking at companies which are wellpositioned to profit from this development in consumption patterns.
Healthcare companies are also profiting from the rise of the emerging middle class. Brazil's job market is recovering, meaning its economy is becoming more formalised. Notre Dame is one example of a private healthcare provider which also owns private hospitals. This sort of integrated model is an efficient way to manage healthcare, making it an attractive proposition.
A SELECTIVE APPROACH
While emerging markets are increasingly breaking away from their dependence on the developed world, they cannot completely escape being vulnerable to political instability, both globally and locally. The use of trade tariffs as a tool for negotiation is becoming much more familiar than it was at its outbreak in 2018.
The impact of a trade war on countries like Mexico and China is much less of a concern than it was at its outbreak in 2018. Then, our meetings with local investors were dominated by conversations about the issue. Today, most of the companies that are vulnerable to rising trade tariffs have taken measures to mitigate them. Even so, we are closely watching trade talks between the US and China as they happen and will continue to do so in 2020.
Political volatility is still a worry. We are keen to avoid companies which could become front-page news, creating unexpected swings in their share prices. Even good companies are vulnerable to the impact of a tweet from the president of the United States.
Thankfully, the good news outweighs the bad. Most emerging markets still have monetary policy tools available to them which have been exhausted in developed countries. Should they face lower economic growth, they have the ability to stimulate.
Many interesting prospects remain for growth investors as we go into 2020. Our investment universe is very wide, and that breadth creates endless opportunities.
Share this post!