Vastgoedbelegger Altera voegt Ellen Tak toe aan management team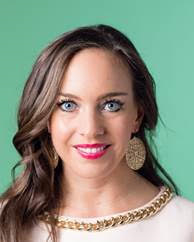 Per 1 januari is ir. ing. Ellen Tak – Zwetheul benoemd tot Head of Research & Strategy en maakt daarmee deel uit van het management team van Altera Vastgoed. Ellen Tak volgt Kees van der Meulen op, die op eigen verzoek zijn managementverantwoordelijkheden heeft overgedragen en bij Altera werkzaam blijft als Research Manager.
Ellen Tak heeft ruim 10 jaar ervaring binnen de vastgoedsector. De afgelopen 3,5 jaar heeft zij de functie van Research Manager bij Altera vervuld. Hierbij heeft zij een belangrijke rol gespeeld in de ontwikkeling van een onafhankelijk model dat beoordeling van de kwaliteit van de portefeuille mogelijk maakt. Dit model wordt onder andere gebruikt voor de beoordeling van aan- en verkopen. Ook heeft zij bijgedragen aan de vernieuwde Food & Convenience strategie. Voorafgaand aan Altera werkte Ellen Tak als Market Analyst voor Corio (Klépierre) en als valuation & appraisal officer bij Propertize.
In haar functie als Head of Research & Strategy zal Ellen Tak zich richten op de verdere verduurzaming van het vastgoed en het verbeteren van de beleggingsstrategieën door het vertalen van trends, beleidsontwikkelingen, ESG-eisen en veranderingen in de vastgoedmarkten.
Wij hebben er alle vertrouwen in dat Ellen Tak deze functie op enthousiaste en professionele wijze zal invullen en samen met haar collega's, Kees van der Meulen (Research Manager) en Rudy Verstappen (Research Manager ESG), een belangrijke bijdrage zal leveren aan de bedrijfsdoelstellingen van Altera.
Share this post!