Monex: Dollar verzwakt in aanloop naar ondertekening handelsakkoord VS-China
Monex: Dollar verzwakt in aanloop naar ondertekening handelsakkoord VS-China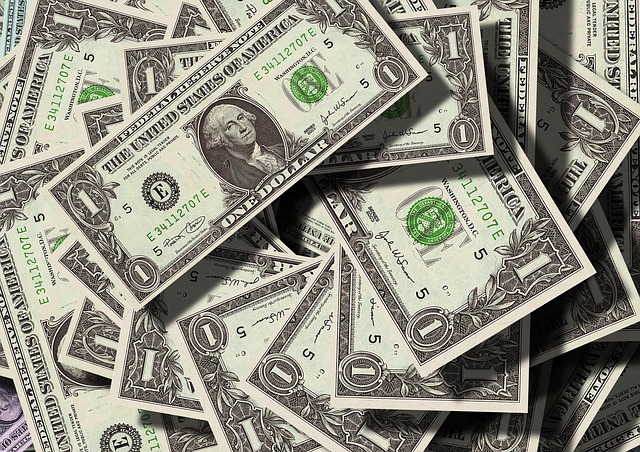 Hieronder volgt een commentaar in het Engels van Ranko Berich, Head of Research bij Monex Europe op de koersbewegingen van de euro, het Britse pond en de Amerikaanse dollar.
EUR
EURUSD hit its highest point since the 13th August yesterday as the dollar's bleed out continued. Optimism around the single currency may begin to pick up as increased liquidity from the central bank begins to take its toll on the economy, soft survey data begins to show signs of bottoming out, and global trade tensions start to subside at the margin. Yesterday's eurozone news focused around the extension of Gazprom and Ukraine gas deal, which sees a 5-year deal signed a day prior to the previous deals expiration date. This will prevent a supply crisis for the eurozone economy just as winter begins to bite. Thursday encompasses the release of the final reading for December's manufacturing PMI. No change from the flash 45.9 reading is expected.
GBP
Sterling had a wild ride in 2019, and looks set to close the year comfortably higher, both in a broad sense and against key currencies such as the euro and the US dollar. Brexit was practically the sole driver of the currency, which weakened on fears of a no-deal Brexit after Boris Johnson's arrival at Number 10. The pound then saw a major rally after Boris Johnson announced a withdrawal agreement had been struck, and saw a small, short-lived rally after the general election that completely reversed itself within days. Brexit is likely to remain a driver for sterling in 2020 as negotiations for a free trade deal with the EU continue, and the threat of a no-deal Brexit, while greatly diminished has not quite been completely removed. Next to the momentous events and swings of 2019 yesterday's sterling price action was relatively mild. The pound drifted slightly higher against the dollar, and was roughly flat against the euro.
USD
The dollar weakened against most of its major currency peers yesterday, although the pace of the decline was not as dramatic as at the end of last week. Chinese state media reported that Vice Premier Liu He is set to lead a delegation to Washington this Saturday, to sign a "phase one" trade deal. The reports cited anonymous sources but is consistent with the generally positive tone of comments from actual decision makers on both sides, which have been generally positive about such an agreement being struck in the near future. On the whole, the dollar has benefitted this year from the weakening in global growth due to escalating trade tensions and conversely has weakened somewhat on news that tensions are set to ease. Driven by this dynamic, the dollar weakened in Q4 after reaching multi-year highs amid severe trade tensions during Q3, leaving broad indices such as DXY and the Bloomberg dollar index only slightly higher now compared to January. Trade and both domestic and international politics will remain important drivers for the dollar in 2020. The ISM-MNI Chicago purchasing managers' index rose to a four month high of 48.9, slightly short of the 50 reading that indicates overall growth in business activity according to survey respondents.
Share this post!