Monex: Commetary on ECB Forum on Central Banking
Monex: Commetary on ECB Forum on Central Banking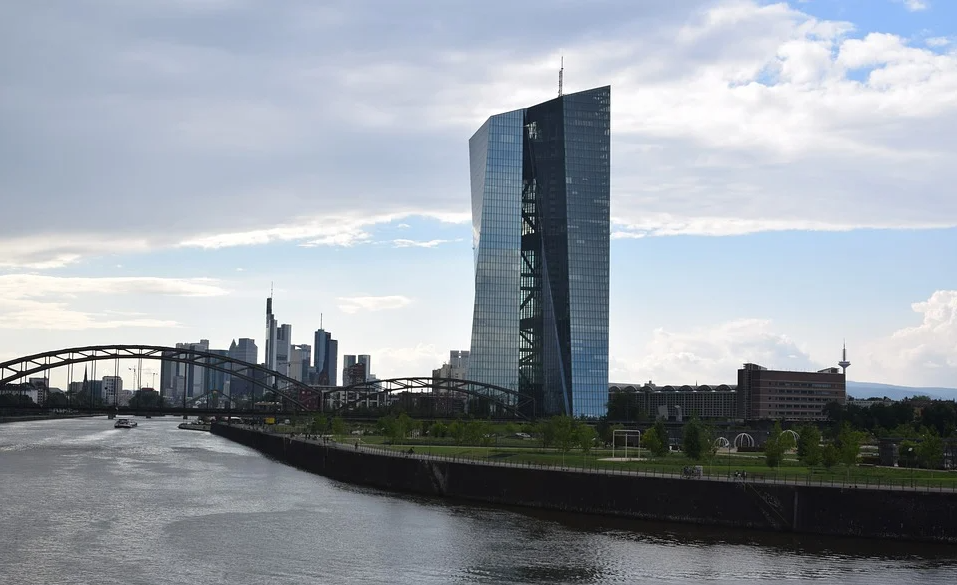 Monex Europe's FX analysis team has published its view on this week's ECB Forum on Central Banking taking place in Sintra, Portugal:
Euro
Ahead of Lagarde's opening remarks at Sintra yesterday, speculation that the ECB was going to turn more hawkish ahead of July's meeting rose as sources leaked information about the new anti-fragmentation tool to Reuters and Bloomberg included an obscure press conference held by Lagarde in the afternoon in their daily calendar. However, Lagarde soon stamped out the speculation with her opening remarks as she stated that the ECB was still on course to hike rates by 25bps in July.
Meanwhile, comments around the new anti-fragmentation tool were limited. The President merely stated any new transmission improving tool could be utilised at any interest rate level and wasn't necessarily instructive on the overall policy stance going forward in contrast to how QE policies were used to guide market expectations on interest rates over previous years.
Soon after Lagarde took to the stage, Bloomberg removed the scheduled press conference event from their calendars, further squashing speculation that a large policy announcement was imminent from the ECB. From there on, as the ECB Forum largely focused on academic findings, the euro started to tumble under the pressure of higher Treasury yields.
Ultimately, the pair fell 0.6% and back into the middle of its recent range. This morning, downward momentum in the euro continued heading into the European open as inflation data from Germany's North-Rhine Westphalia region, a populous region that accounts for over 20% of the overall CPI basket, showed a cooling of inflation pressures in June. The data printed at 7.5% YoY, down from May's 8.1% and comes ahead of the economy-wide reading at 13:30 BST.
However, the signs of a potential slowdown in German inflation were offset by Spain's preliminary CPI data for June which saw inflation increase 1.8% MoM, leading to the headline rate climbing from 8.5% to 10% YoY. The publication of which at 08:00 BST saw EURUSD reverse its declines on the day.
With the inflation data trickling out ahead of the main event at Sintra at 14:00 BST, which sees President Lagarde join Governor Bailey and Chair Powell on a panel, price action in EURUSD and European rates is likely to remain volatile as traders weigh up the likelihood of the ECB hiking rates by 50bp at July's meeting.
US Dollar
With the data calendar easing up slightly this week, realised volatility in G10 FX markets has eased somewhat. However, with monetary policy still a major source of uncertainty as central bankers try to combat high and possibly persistent inflation, options markets continue to price high premiums relative to recent history for contracts spanning the next few months.
Highlighting the uncertainty in the current policy space was NY Fed President Williams yesterday, who stated that the July decision for a 50bp or 75bp hike was still subject to debate. Markets have heeded the Fed's warnings on this over the past week as they've reduced the implied probability of a 75bp hike at the next meeting. The deterioration in the macroeconomic backdrop is certainly not helping monetary policymakers with their decisions at present, as they try to combat inflation pressures amid a slowing in economic momentum.
Yesterday's consumer board measure of expectations highlighted this as the forward-looking indicator nosedived from 73.7 to 66.4 to touch its lowest level since March 2013. With Treasury yields still calling the tune for FX markets and providing the dollar with some legs to climb higher thus far this week, comments by monetary policymakers will remain in focus.
Headlines from Fed Chair Powell at 14:00 BST at today's Sintra panel will be closely monitored for that exact reason today as he is likely to discuss the path for policy rates against the deteriorating economic outlook alongside fellow heads of the Bank of England and European Central Bank.
Deel dit bericht