J.P. Morgan: A rapid expansion in renewable capacity will be key to reaching net zero
J.P. Morgan: A rapid expansion in renewable capacity will be key to reaching net zero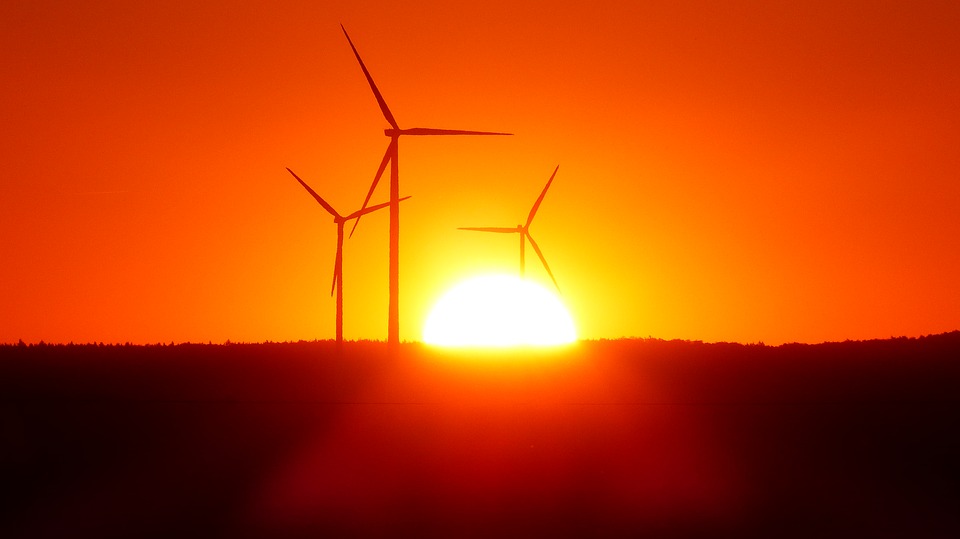 Net zero commitments are hitting the headlines, following President Biden's recent pledge to cut US greenhouse gas (GHG) emissions in half by 2030.
In total, 58 countries, representing 54% of global GHG emissions, have now communicated a net zero target, and we expect further announcements ahead of the COP26 summit in November. The ambition to achieve net zero by 2050 is welcome; the implementation is a daunting task that will require major breakthroughs in climate technology. With 73% of global emissions stemming from the energy sector, overhauling the global energy mix will be a key piece of the puzzle. Our latest publication "Achieving net zero: The path to a carbon-neutral world" digs into the investment implications across sectors. A thorough understanding of how the wave of policy changes ahead will impact cash flows and valuations should be an essential part of any investment decision today.
%, share of primary energy consumption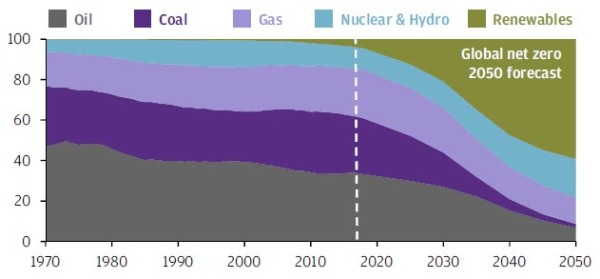 Source: BP Energy Outlook 2020, J.P. Morgan Asset Management. Forecast is based on BP's scenario for global net-zero emissions by 2050. Data as of 31 March 2021.
Deel dit bericht