BlueBay AM :Trump's fiscal jump delivering more than a 'Lil Pump''
BlueBay AM :Trump's fiscal jump delivering more than a 'Lil Pump''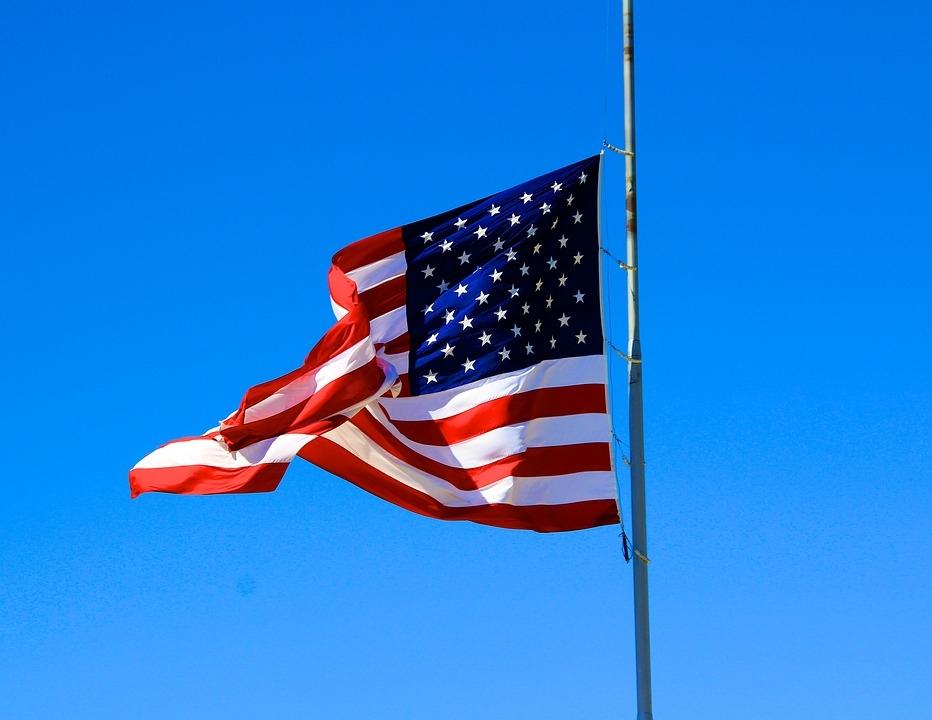 By Mark Dowding's, co-Head of Developed Markets at BlueBay AM
By Mark Dowding's, co-Head of Developed Markets at BlueBay AM
Trade, midterms and EM were the main discussion points in our recent trip to the US. On the economy, it seems like these are boom times pretty much wherever one looks.
Sentiment towards risk assets was broadly positive during the past week in the absence of new bad news in emerging markets. An eye-watering 625bps rate hike in Turkey suggested an attempt to return towards policy orthodoxy, yet this is unlikely to be a lasting panacea in our view as the economy will be hit hard by this move. By contrast, this week's European Central Bank (ECB) meeting was much less eventful and brought little new information. We continue to view monetary policy as largely on autopilot on both sides of the Atlantic, though research meetings in the US over the past week only reaffirmed the underlying strength of the economy and the perception that medium to longer-term rate expectations remain well underpriced.
Fiscal impulse
From an economic perspective, the US economy is set to enjoy growth above 3% in calendar 2018 despite a sluggish Q1, and this could accelerate further in the first half of 2019 with the first two quarters seeing the peak of the fiscal impulse. This should see core inflation and wages edge slowly higher, but seems unlikely to cause the Federal Reserve (Fed) to panic as this has been largely anticipated in their models. However, with financial conditions remaining accommodative, it seems likely that the Fed will continue to raise rates by 25bp a quarter without pausing unless conditions change markedly in the interim. Democrats are seen winning a small majority in the House at mid-terms and could even sneak the Senate with Texas and Tennessee seemingly in play – yet even if this leads to the initiation of impeachment proceedings, there seems to be a negligible chance that Trump is removed from office given the requirement for a 2/3 Senate majority. Moreover, from a policy point of view, a degree of paralysis is expected in DC in the second half of Trump's term, but in many regards that isn't seen as a particularly bad thing and this would not appear likely to have much of an impact on financial assets.
Trump's vision
The topic which elicits greater attention and debate at the current time surrounds trade policy. It is striking meeting with GOP and seeing how the Republicans, having been historically a party of big business and free trade, are being re-cast as more pro-labour and less trade supportive, mirroring Trump's vision. Notwithstanding talks between nations, there seems a sense that 25% tariffs on all Chinese goods will be the ultimate destination and it may appear that Beijing is coming to realise that there is little to be done to stop this. Tariffs on autos are also likely to be delivered (otherwise there would have been little point in reaching an agreement in principle with Mexico). Ultimately it seems that unless and until protectionist policies are being blamed for falling stock prices, a rising trade deficit will encourage Trump to keep going and it seems there is little pushback for now on either side of the House.  This said, trade tariffs are only seen adding a couple of tenths to US inflation and shouldn't be a big impact on US growth – and so it could be that the impact of these shifts is felt more keenly overseas.
Little exposed
Elsewhere in Washington, the travails in EM were the main source of our discussions with policymakers. It appears that Argentina will face increased scrutiny as it looks to add to the USD50 billion programme agreed earlier in the summer and although Turkey needs help, it is seen as unlikely to materialise unless a humanitarian crisis in Idlib in Syria forces the EU and US to help Turkey at a future point. Brazilian politics are a rising concern with the pro-reform candidate Alckmin getting 10% support in the latest polls. In frontier markets, Pakistan is also receiving a lot of attention in the context that the IMF feels wary of being drawn into lending, which is used to pay loans to China and more generally there is angst that rising Chinese hegemony may cloud the IMF's position as a preferred creditor going forward. Notwithstanding this, although rising US rates are seen keeping the pressure on EM assets for some time to come, developed economies and markets are seen as little exposed unless the expected slowdown in Chinese growth in the year ahead becomes a more severe downturn.
Euro politics
In Europe, spreads in the periphery have rallied sharply in the past week and September has seen much of the weakness in August unwound as Italian budget discussions demonstrate a degree of restraint. We had been thinking that investors were excessively bearish without good reason in Italy and continue to hold to this view, looking for 10-year spreads to move inside 200bp.
In the UK there continues to be more Brexit tennis as comments fly backwards and forwards but still no progress is being made. We think it makes sense to ignore a lot of comments for now and we are more focused on the upcoming Labour and Conservative party conferences later in the month to point how positions are evolving.
ISK reversal
Elsewhere, the past week has seen a sharp fall in the value of the Icelandic krona. On face value, this seems unwarranted with the economy growing at 7%, inflation at 2% and the country operating twin fiscal and trade surpluses. Price action of late has been partly explained by pension funds switching assets offshore and in recent days, there have been escalating worries about tourism taking a hit from a possible collapse of WOW airlines. However, with the central bank stepping in, we are inclined to think that recent weakness could give the authorities a window to remove capital inflow restrictions currently in place on overseas investors wanting to enter the market. Consequently, we are confident that recent weakness should be reversed in the weeks ahead and that value will be determined by the strong underlying economic fundamentals.
Lil Pump
Looking ahead, hurricane Florence may dominate news headlines in the next few days. One hopes that worst case scenarios are avoided, though if there is significant damage we would expect this to lead to a ramp up in reconstruction spending and consequently we don't see this impacting market in a lasting way. In coming back from the US, it seems like these are boom times pretty much wherever one looks. 'Esskeetit' seems to be the phrase capturing the prevailing mood right now – with Trump's fiscal jump delivering more than a 'Lil Pump' to consumer demand.