Wellington Management: Impact investing: innovating for environmental sustainability
Wellington Management: Impact investing: innovating for environmental sustainability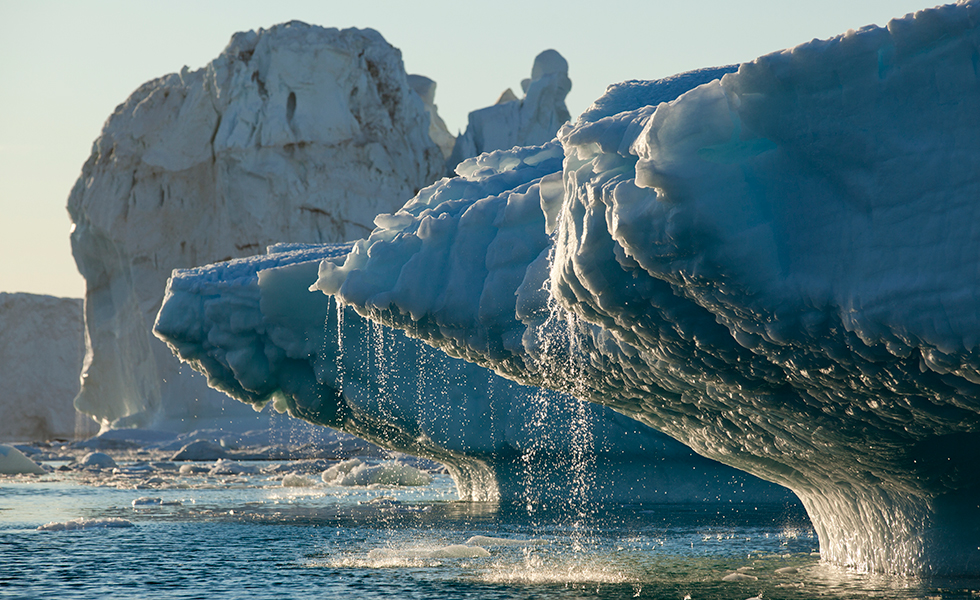 For professional investor use only, not suitable for use with a retail audience.

By Campe Goodman, Portfolio Manager; and Tara Stilwell, Portfolio Manager, Wellington Management

Disruptive impact companies are developing solutions to ensure a sustainable future and help the world combat climate change. Our impact investing team discusses some of the environmentally focused investment opportunities they are seeing today.

Did you know?
Renewables are expected to meet nearly 30% of power demand by 2023.[1]
Efficient production and use of materials could help cut emissions of carbon dioxide (CO2) by 25 gigatons.[2]
In 2017, 92.1 billion tons of material were consumed globally.[3]
Climate change has been dominating conversations again, given the recent headlines about widespread flooding and wildfires and the release of the latest report from the Intergovernmental Panel on Climate Change. We see growing numbers of companies looking for capital to provide solutions and of investors eager to help fund them.

Impact investing targets the stocks and bonds of companies and other entities which are helping to tackle the world's major social and environmental challenges. Many of these enterprises contribute to environmental sustainability and help society better prepare for climate change. Here, we share some of the environmental and climate-related innovations we are seeing across the impact investing universe.

Alternative energy
In our view, the global energy infrastructure needs to evolve to support the transition to a low-carbon economy. Alternative energy sources like solar, wind and hydropower help to reduce emissions of greenhouse gases (GHGs) and slow the global rise in temperatures. They also contribute to better health and drive both social benefits and cost savings.
Many companies are building and operating wind and solar power on a massive scale, helping economies to reduce their carbon emissions quickly and efficiently.
We continue to identify innovative solutions for power storage and distribution.
Solar companies design, manufacture and distribute photovoltaic systems and solar modules that convert sunlight into electricity, preventing CO2 emissions.
Fixed income issuers in our opportunity set include banks and supranational organisations that have issued green bonds for renewable energy generation projects, including solar and wind farms. This theme also includes investments in corporate issuers using the green bond market to finance the modernisation of the electricity grid or the shift from fossil fuels to renewable energy sources.


Resource efficiency
Human consumption of non-renewable resources like fossil fuels, metals, minerals, arable land, water, timber and clean air is increasing even as their supply is declining. Shifting to more responsible and more efficient methods of extracting, producing and distributing these resources is vital for the environment and the global economy and can help to cut waste and pollution, save money and improve people's health.
We have identified several companies that use smart metering technology to help customers save energy and reduce waste, lower costs and shrink their carbon footprints.
Water pipe manufacturers are developing efficient drainage structures that mitigate water scarcity.
Fixed income issuers we have identified include those underwriting transport infrastructure projects. We also see opportunities among issuers creating energy-efficient office spaces, using innovative systems that reduce CO2 emissions and water usage. Their designs can improve workers' productivity and tenants' health over the long term.


Resource stewardship
The need for better stewardship of natural resources is becoming acute amid continued population growth and rapid urbanisation. Moving towards self-sustaining, regenerative production and consumption systems and upgrading infrastructure and technologies for safe, effective resource management may become an economic necessity. Decomposing landfills release harmful GHGs, and run-off pollution contaminates surface and groundwater, forming breeding grounds for diseases like cholera and malaria.
Sustainable waste-processing and recycling companies aim to achieve zero waste and minimise landfill use. Technologically advanced closed-loop systems turn waste into energy and destroy or recycle hazardous materials, such as from electronic products, pharmaceuticals and cars.
Other opportunities include metal-recycling companies and manufacturers of bioplastics and other sustainable materials. By preventing the harm caused by microplastics in soil, sediment and fresh water, these companies may have long-term positive effects on sea and land ecosystems.
Fixed income opportunities include municipal bonds issued by not-for-profit organisations to buy and conserve land, including forests. We have also identified debt issued by recycling companies to fund advanced solutions for waste, particularly from building projects.


Conclusion
Across the impact investing universe, disruptive companies and issuers are developing environmentally focused solutions to help society mitigate or adapt to the effects of climate change. We believe these solutions will contribute to a more sustainable future for humankind and the planet while also potentially representing long-term growth opportunities.
For more information, please visit https://www.wellingtonfunds.com/en-gb/intermediary/sustainable-investing/


Footnotes
[1] "Renewables 2018: Analysis and reports to 2023", International Energy Agency, 2018.
[2] "Materials used to build cars and homes key to tackling global warming", UN Environment Programme, December 2019.
[3] "Special edition: progress towards the Sustainable Development Goals", Report of the Secretary-General, United Nations Economic and Social Council, May 2019.

Important Information
This material and its contents are current at the time of writing and may not be reproduced or distributed in whole or in part, for any purpose, without the express written consent of Wellington Management. This material is not intended to constitute investment advice or an offer to sell, or the solicitation of an offer to purchase, shares or other securities. Investing involves risk and an investment may lose value. Investors should always obtain and read an up-to-date investment services description or prospectus before deciding whether to appoint an investment manager. Any views expressed are those of the author(s), are based on available information and are subject to change without notice. Individual portfolio management teams may hold different views and may make different investment decisions for different clients.

Except where registered for public sale, Fund units are offered only to qualified or professional investors on a basis that it does not require the registration of the Fund for public sale. The Fund only accepts professional clients or investment through financial intermediaries. Please refer to the latest Key Investor Information Document (KIID), the Fund offering documents for further risk factors, pre-investment disclosures, and the latest annual report (and semi-annual report) before investing. KIIDs are available in the official languages of each country in which the Fund is registered for sale (please visit www.wellington.com/KIIDs). Wellington Management Funds (Luxembourg) and Wellington Management Funds (Luxembourg) III SICAV are authorised and regulated by the Commission de Surveillance du Secteur Financier and Wellington Management Funds (Ireland) plc is authorized and regulated by the Central Bank of Ireland.

In Europe (ex. UK and Switzerland) this material is issued by Wellington Management Europe GmbH (WME GmbH), which is authorised and regulated by the German Federal Financial Supervisory Authority Bundesanstalt für Finanzdienstleistungsaufsicht (BaFin). Shares of the Fund may not be distributed or marketed in any way to German retail or semi-professional investors if the Fund is not admitted for distribution to these investor categories by BaFin.
Share this post!