Monex: Zuid-Afrikaanse rand profiteert van verkiezingsoverwinning Ramaphosa
Monex: Zuid-Afrikaanse rand profiteert van verkiezingsoverwinning Ramaphosa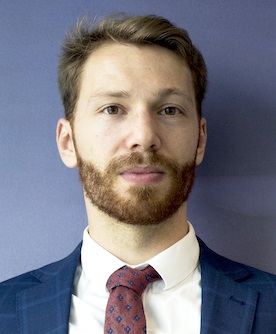 Hieronder volgt een commentaar in het Engels van Bart Hordijk, valuta-analist bij Monex Europe, op de verkiezingszege van Cyril Ramaphosa die positief uitpakt voor de Zuid-Afrikaanse rand, omdat hierdoor het politiek risico vermindert en de kans op hervormingen groter wordt.
South African assets continue to surge this morning as Ramaphosa's mandate to govern almost delivered, although it is weaker than that needed to provide plain sailing for wide-sweeping reforms.
With 85% of the vote counted thus far, President Ramaphosa is likely to retain office for his first full 5-year stretch. The South African rand continues to enjoy the Ramaphosa euphoria that stretches across equity and fixed income markets too, with the currency strengthening for a fourth consecutive session despite the EM wobble yesterday in a heightened risk-off environment. USDZAR has broken below the 200-day moving average this morning, a key technical level for the rand, as votes continue to confirm the ANC majority. However, markets must be weary to not get carried away with the positive momentum as only the first hurdle, of what is likely to be a long race, has been cleared.
The next steps in the political timeline remain crucial for the rand's longer-term prospects. Investors will tune in next week to hear what Ramaphosa plans to do with his cabinet positions, with many expecting some fat to be trimmed. Not only will the size of the new cabinet matter, but also its composition. The latest election result opens the door for a reshuffle, allowing Ramaphosa to remove key opposing members leftover from the Zuma era and therefore freeing up the passage for reforms. However, this carries a level of risk. Fractions in the ANC party after Zuma's ousting have been the scapegoat for recent political inefficiencies, but given a reshuffle under Ramaphosa's own mandate, the President will have nowhere to hide if reforms begin to fall short. Furthermore, nationalisation of the central bank, opening up of the South African economy to foreign investment, and the reform of SOE's will also be in the markets eye, especially with the ongoing management change at the SARB. Having said that, formal policies on these matters will likely be on hold until the official inauguration ceremony on May 25thor a State of the Nation Address shortly afterwards.
President Ramaphosa must tread lightly when promising the extent of the reforms. Lessons from Brazil must be learnt especially with South African assets carrying the additional risk of a potential downgrade in the country's sovereign credit rating from Moody's. Markets have recently been pessimistic on the underperformance of market reforms in Brazil and the theme could transpose to South Africa very quickly. For now though, calm waters are on the horizon for Ramaphosa to navigate, and this is best reflected in the rally in South African assets as election results begin to remove political risk.
Chart-1: USDZAR falls below the 200DMA on Ramaphosa euphoria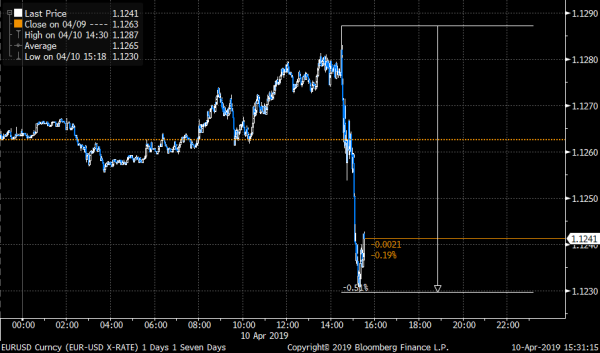 Share this post!